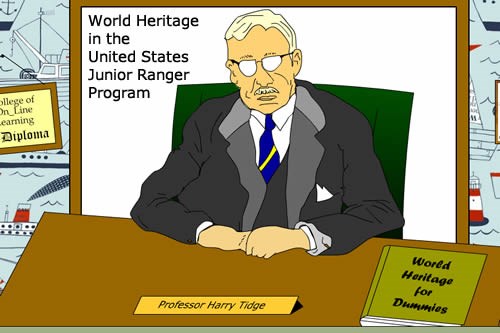 The World Heritage in the United States Junior Ranger program is a great place to increase your World Heritage IQ. Pit your knowledge of World Heritage against the famous Professor Harry Tidge and his equally astute sister, Archeologist Harriet Tidge.
Best of all, the games and activities can be completed on-line (Flash enabled computers required). Once you've finished answering all the questions and you send in your answer sheet, we'll mail you a certificate, Junior Ranger badge and assorted World Heritage brochures.

Note: We have taken down the website to add brand new games and activities. We expect the new World Heritage Junior Ranger program will be available by September, 2019.