U.S. World Heritage Tentative List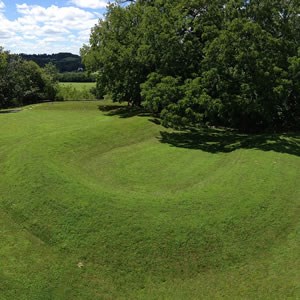 National Park Service, Office of International Affairs
Background
A
Tentative List
is an official list, required by the World Heritage Committee and developed by each signatory to the UNESCO World Heritage Convention, of properties that are believed by a country to meet the criteria for World Heritage listing and from which a country may make nominations to the World Heritage List. Only properties included on the U.S. Tentative List are eligible for nomination by the Department of the Interior. Inclusion on the Tentative List does not, however, guarantee future nomination.
The current U.S. Tentative List is a combination of some properties placed on the list in 2008, and others that were added in 2017. It now includes 19 properties or groups of properties, 11 of which are cultural heritage and eight of which are natural heritage. The current Tentative List is intended to be the source of U.S. World Heritage nominations for approximately the next 10 years. There are, in addition, some initiatives underway to develop nominations consisting of properties in more than one country that could potentially include U.S. properties. If any of these initiatives progresses to a suitable point, the Department of the Interior may consider adding a very limited number of properties to the Tentative List to participate in such a multi-country nomination effort.
The properties on the Tentative List were identified through processes that incorporated the advice of a wide range of subject-matter experts, and provided for public suggestions and comment at several stages. The properties added in 2008 were selected from among those that submitted voluntary applications; those added in 2017 were identified by an expert Working Group established as a sub-committee of the U.S. National Commission for UNESCO, a Federal Advisory Committee for the U.S. Department of State. The Working Group included the member agencies of the Federal Interagency Panel on World Heritage, which advises the Department of the Interior on World Heritage matters. Decisions on which properties to include on the Tentative List are made, after considering public comments, by the Assistant Secretary of the Interior for Fish and Wildlife and Parks.
CULTURAL SITES
Brooklyn Bridge, New York
Central Park, New York
Chicago Early Skyscrapers, Illinois
[other properties may be added]
The Rookery
Auditorium Building
Monadnock Building
Ludington Building
Marquette Building
Old Colony Building
Schlesinger & Mayer (Carson, Pirie Scott) Department Store
Second Leiter Building
Fisher Building
Civil Rights Movement Sites, Alabama [other sites to be considered for inclusion]
Dexter Avenue King Memorial Baptist Church, Montgomery
Bethel Baptist Church, Birmingham
16th Street Baptist Church, Birmingham
Dayton Aviation Sites, Ohio
Dayton Aviation Heritage National Historical Park
Ellis Island, New Jersey and New York
Hopewell Ceremonial Earthworks, Ohio
Fort Ancient State Memorial
Hopewell Culture National Historical Park
Newark Earthworks State Historic Site
Jefferson (Thomas) Buildings, Virginia (an extension to the Monticello and the University of Virginia Historic District)
Poplar Forest
Virginia State Capitol
Moravian Bethlehem District, Pennsylvania (an extension to Christiansfeld, a Moravian Church Settlement, Denmark)
Mount Vernon, Virginia
Serpent Mound, Ohio

NATURAL SITES

Big Bend National Park, Texas
Central California Current, California
Cordell Bank National Marine Sanctuary
Monterey Bay National Marine Sanctuary
Greater Farallones National Marine Sanctuary
Farallon Islands National Wildlife Refuge
Point Reyes National Seashore
Golden Gate National Recreation Area
Marianas Trench National Monument, U.S. Territory, Commonwealth of the Northern Mariana Islands, Guam
National Marine Sanctuary of American Samoa/Rose Atoll National Marine Monument (
Formerly Fagatele Bay National Marine Sanctuary
)
Okefenokee National Wildlife Refuge, Georgia
Pacific Remote Islands National Monument, U.S. Territorial Waters
Petrified Forest National Park, Arizona
White Sands National Monument, New Mexico
For more information, contact
Stephen Morris
.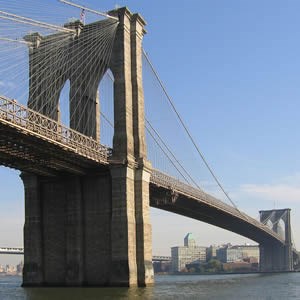 Future Nominations from the Tentative List
The current rules of the World Heritage Committee limit countries to one nomination per year, though the U.S. does not make nominations every year. U.S. nominations are made at the discretion of the Assistant Secretary of the Interior for Fish and Wildlife and Parks, and there is no fixed schedule for doing so. The Assistant Secretary, with advice from the Federal Interagency Panel on World Heritage, considers a number of factors in identifying properties for nomination. One important current factor is the statutory prohibition, in place since 2011, on the U.S. paying dues to UNESCO or the World Heritage Fund. This situation has created considerable uncertainty about the U.S.'s ability to continue to make World Heritage nominations.

Last updated: July 30, 2019