What We Do
The National Park Service mission includes preserving parks for future generations to enjoy. As a result, we work in timelines of decades or centuries instead of days and weeks. We strive to preserve our infrastructure, or built assets, for the future.

Learn more about the people, practices, and processes that manage the complex networks of built infrastructure in your national parks.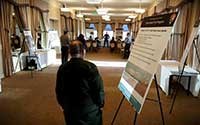 Asset Management and Planning
The NPS defines an asset as a physical structure or grouping of structures, land features, or other tangible property that has a specific service or function. NPS asset management is a complex, thoughtful, and systematic approach to managing and planning for roads, trails, buildings, and utility systems; monuments, marinas, fortifications, and aviation systems; and other assets. Asset management not only considers the inventory of current assets, or constructing new assets, but also properly caring for our assets throughout their lifecycle.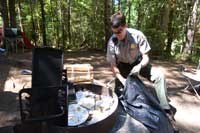 Ongoing Care and Routine Improvements
Ongoing and consistent maintenance of park infrastructure is necessary for extending asset lifecycles. Just as you routinely clean, paint, and upgrade aspects of your home, NPS staff use regularly scheduled preventive maintenance procedures and preservation techniques to help prevent deterioration of assets. In the end, this saves taxpayer dollars by preventing the condition of our infrastructure from getting worse.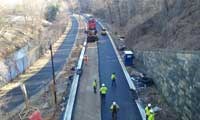 Repairing and Rehabilitating Infrastructure
Some assets have large-scale needs above and beyond "normal" maintenance and upkeep. Some of these projects are less frequent or only need to be completed once to achieve the desired condition of the asset. These repair or rehabilitation projects may include campground or trail rehabilitation, roadway overlay and/or reconditioning, bridge repair, wastewater and water line replacement, and building rewiring.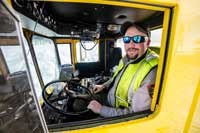 Meet the managers, tradesmen and women, planners, and specialists who keep our infrastructure in the best possible shape for the future.
If you're looking for information specific to transportation infrastructure, please visit our
Transportation
site.
Last updated: July 25, 2018