National Park Service Historic Preservation Economic Impact
One of the most overlooked aspects of historic preservation is its economic impact. Cities and towns that have embraced their heritage and allowed it to remain often take on a vibrant, eclectic feel, a trick that could not be pulled off in a new construction by the cleverest architects.
Preservation enhances real estate values and fosters local businesses, keeping historic main streets and downtowns economically viable. Heritage tourism is a real economic force, one that is evident in places that have been preserved their historic character. Developers are discovering that money spent rehabilitating historic buildings is actually an investment in the future, when these structures could be the showpieces of a revitalized city.
The seismic shift in the global economy over the past thirty years hit former American industrial cities with a force not seen since the Great Depression. Cities like Detroit, Cleveland, Pittsburgh, and Baltimore emptied out as the jobs evaporated. In the absence of plants and factories, some cities have found their historic fabric to be a crucial piece of a new identity. They have discovered that the antidote to a bleak future is the past. Those who have embraced preservation, diversified economically, and invested in their heritage, have managed to thrive.
At play here are ideas that were central to the National Historic Preservation Act. The quality of life, the things that make a city work, that make it livable, that give it life. The nation is coming to understand that remaining in touch with its past is part of that equation, that people do not have to settle for a homogenization of America in which our individual identities, our sense of place is lost.
This is the context in which initiatives such as the NPS Preservation Tax Credit Program, and the National Trust for Historic Preservation's Main Street Program can play a major role. These high-impact, bricks-and-mortar programs have been instrumental in cities that are in the process of remaking themselves.
Following are some examples of preservation's power to generate economic change: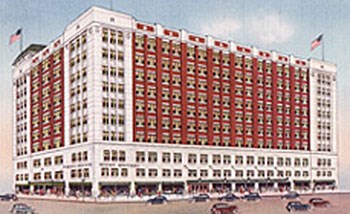 - Dubuque, Iowa has been called the "poster child" for the benefits of preservation. The city has a strong commitment to its past and to the places that make it unique. Taking advantage of grants and federal tax credits, Dubuque has engineered an economic revitalization in which preservation plays a large part. The Roshek Building, the tallest in Dubuque, underwent a $45 million rehabilitation and now serves as the new regional headquarters of IBM. A 19th century stone tower that was used to produce lead shot in now a focal point of the revitalized waterfront. The Egyptian Revival Jail, built in 1857, is a draw for tourist too.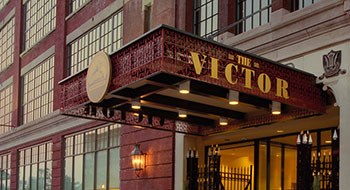 In a resurgent Jersey City, a monumental Art Deco hospital, built as a WPA project during the Depression, now houses two million square feet of loft apartments and retail space, all of it with its original historic character left intact. The Beacon, as the former Jersey City Medical Center is now called, is the latest boost to a city that is suddenly becoming an attractive and affordable alternative to New York. On the Camden waterfront, the former RCA Victor building has been a big part of the city's renaissance. Like the Beacon, it is a preservation tax credit program. The original stained glass likeness of Nipper the dog and his gramophone are illuminated in the building's red brick tower. The victor lofts, as the building is now known, has become a highly desireable address.
Last updated: January 11, 2015