Film Production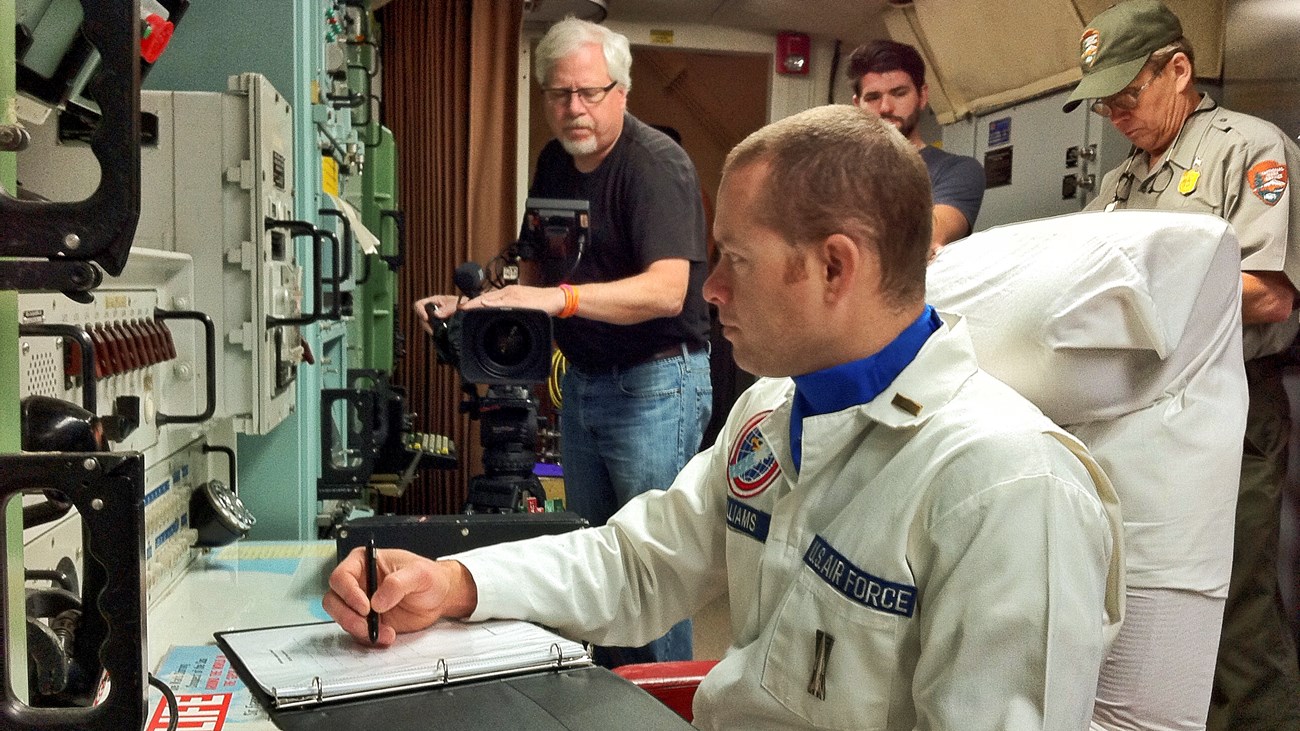 Films can transport viewers to places they may never be able to physically visit: an Alaskan glacier; a Caribbean coral reef; a Cold War era missile silo; a presidential home. Films can also introduce viewers to people and cultures they may never meet in person: tribal nations; scientists; historians; artists; backcountry rangers; civil rights icons. Films can even enable time travel, allowing viewers to move through the seasons in seconds; experience a Civil War siege; or trek to prehistoric times.
Strengths of Interpretive Films & AV Products:
Interpretive films and other AV products are designed to encourage our audience to develop an emotional connection to the resource—cultural or natural—and to help create meaning. Audiovisual programs possess unique strengths and limitations compared to other media products.

Films can:
Create a mood and provide emotional impact

Set the tone and frame an experience or conversation

Provide testimony from multiple perspectives
Be immersive and transport viewers back in time and to places they cannot visit

Provide views of different seasons and events

Provide multiple layers of information–high level conceptual overviews or individual personal experiences

Be distributed off-site and across multiple platforms

Be experienced by individuals unable to visit in person
Reach many visitors at one time


Provide consistent messaging

Provide accessibility to a broader audience

Be translated in different languages
Limitations:
Messages cannot easily be personalized or tailored to unique audiences

Low-budget products can fall short of expectations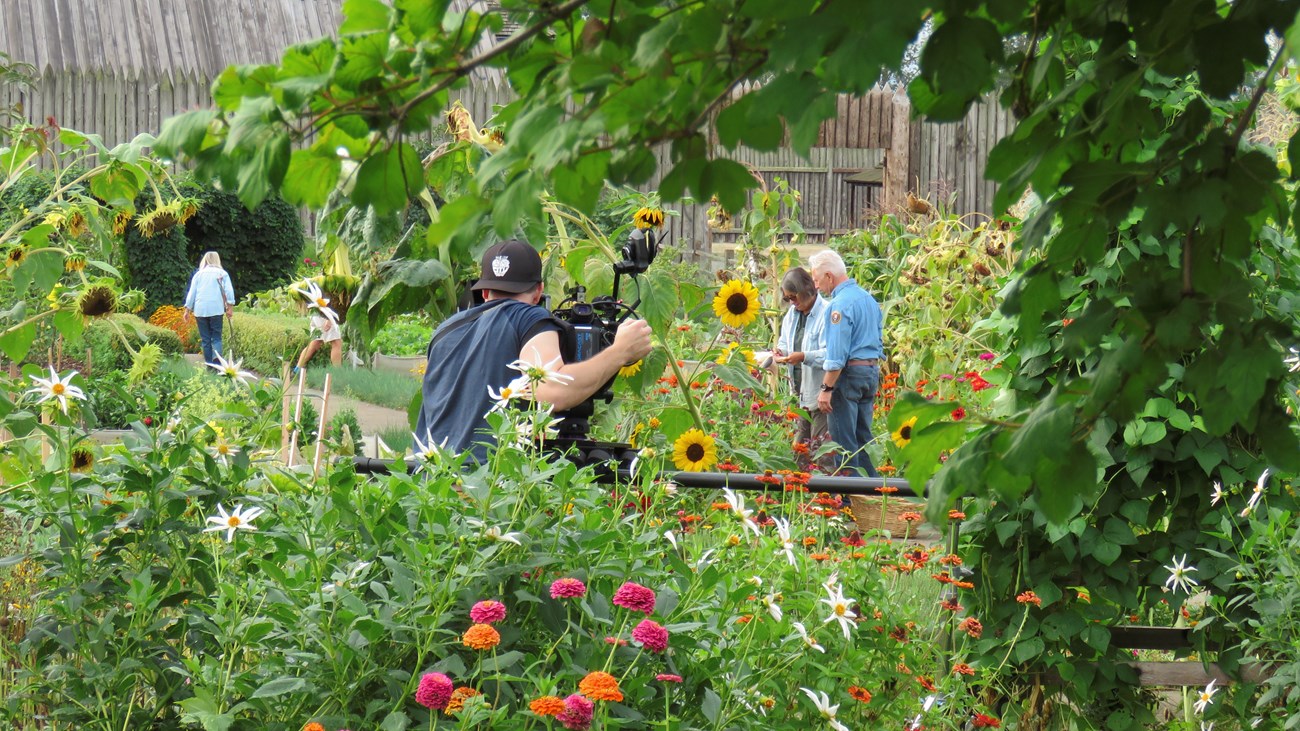 Production Process
Whether produced in-house or with a contractor, each film and AV program passes through several key phases:
Development
The development stage begins with the first conversations about having a film produced. During this stage the park works directly with an HFC project manager, project specialist, and AV producer to develop the overall project goals, timeline, and budget. Depending on the project, this may involve a scoping trip. For projects that are being contracted, key parts of this phase are writing the Scope of Work and evaluating bids.
Pre-Production
The pre-production phase typically begins with a kick-off meeting that brings together the park staff, HFC AV producer, and any contractors involved. This initial planning phase sets the foundation for the entire project. Work includes research, treatments, scripting, scheduling, consulting with subject matter experts, identifying potential characters and locations, and developing the production plan. Throughout the process, the focus is on the visitor experience, meeting the project's unique goals, and developing a realistic plan to bring it to life.
Production
The production phase involves gathering all of the resources that will be used to create the program. This might include extensive archival research, filming reenactments, conducting interviews, or filming wildlife and starry night skies. The production phase often takes place in the park and can vary considerably in scope and the level of park involvement.
Post-Production
The post-production phase focuses on bringing together all of the collected resources to produce a completed program that meets all of the pre-determined goals, objectives, and quality standards. During this phase, the script is revised and the show goes through a series of progressively-refined edits. Work during this phase also includes securing usage rights, recording narration, composing and recording music, adjusting color, and mixing sound. Accessibility features such as audio description, subtitles, and foreign language versions are also created.
Installation, Marketing, and Distribution
The final phase focuses on delivering the completed AV program to its intended audience. This can vary dramatically from project to project but may include producing various encoded versions for installation or web streaming, creating a press release package, developing social media content, managing a broadcast distribution, or producing DVD and Blu-ray discs and packaging for retail sales. At the end of each project, a program completion report and comprehensive package of production assets and masters are collected and archived.
Last updated: November 2, 2020