Charley Harper's Posters of the National Parks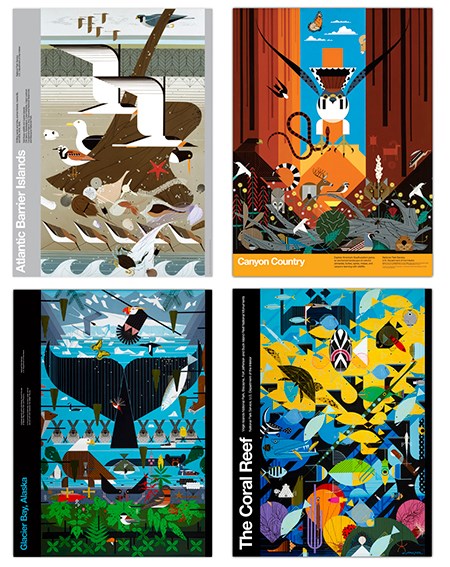 In the 1970s and 1980s, artist Charley Harper created 10 illustrations of the life and landscapes of the national parks. Harpers Ferry Center developed a series of national parks posters using these illustrations to showcase the diversity of plants and animals in their environments. Harper's distinctive style portrayed the parks in a joyful, fun, and still meticulous manner. Each finished illustration reflects the expectation that we would find the life that pulses in our national parks as exhilarating and uplifting as he did.
Harper's work remains relevant today, even as our world is changing. The global pandemic and climate change have brought the human-engineered and natural worlds into relief as sharp as the edges in Harper's artworks. Can we experience the same joy in nature that he expected us to find?
This flagship project had a lasting influence on the graphic identity of the National Park Service. As Harpers Ferry Center looks back over 50 years serving the national parks and their more than 300 million annual visitors, it's a perfect time to take a closer look at Harper and his work.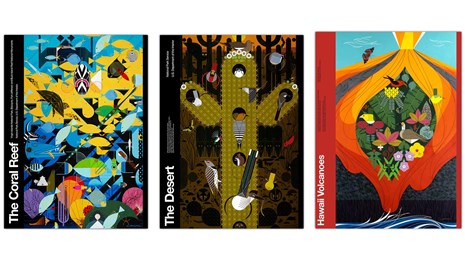 Virtual Road Trip
Take a road trip to learn more about Charley Harper and his work.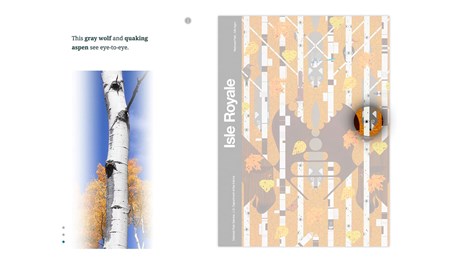 Virtual Scavenger Hunt
Explore the details of Charley Harper's illustrations in a scavenger hunt guided by one of Harpers Ferry Center's graphic designers.
The Artist Behind the Posters
Last updated: November 18, 2020