News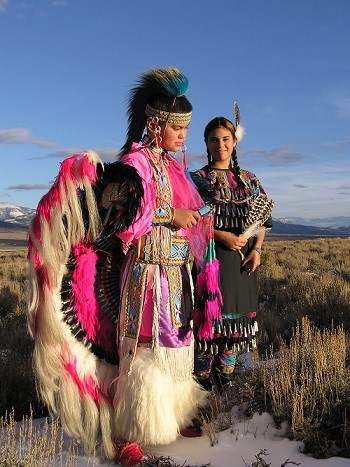 The National Heritage Areas Program produces a quarterly newsletter, highlighting National Heritage Area (NHA) activities. Please subscribe. You can read past issues below.

You can also visit the National Heritage Areas Blog for a sampling of news and stories from various NHAs across the country.
2021
Year End Newsletter (link): National Heritage Areas give voice to important, but too often forgotten, parts of our nation's diverse past. This issues highlights many untold stories.

Summer Newsletter: Features climate change and National Heritage Areas as well as resources from the National Park Service.

Spring Newsletter: Outdoor recreation in NHAs featuring: windsurfing at Sacramento-San Joaquin Delta NHA; BIPOC (Black, Indigenous, and people of color) bike rides at Delaware & Lehigh NHC; the upcoming 2021 PA Greenways & Trails Summit co-sponsored by the Oil Region Alliance; and adaptive cycling at Blackstone River Valley NHC.

Winter Newsletter: During the uncertinty 2020 caused by the pandemic, National Heritage Areas nationwide rose to the challenge and supported their communities. Read more in this newsletter to see creative ways NHAs adapted and lead the way.
2020
Third Quarter Newsletter:
National Heritage Areas continue to support partners and bring more content online with more films and video tours to enjoy from home. They are also helping people stay active on trails and Towpaths by biking, running, or exploring. NHAs continue to actively support pollinator conservation efforts nationwide.
Second Quarter Newsletter:
Learn more about how to expolre National Heritage Areas virtually or get out and enjoy the great trail systems in NHAs. Hear about Suffrage Commemorations for the ratification of the 19th Amendment and more.
First Quarter Newsletter:
With a National Emergency declared and many working from home and social distancing, this newsletter features ways to learn more about National Heritage Areas online from podcasts to videos to books. The Alliance of National Heritage Area's honored Martha Raymond as she retired from 25 years of service with the National Park Service and 12 years as the National Cooridinator of the National Heritage Areas Program.
2018
Third Quarter Newsletter In this issue - The Upper Housatonic Valley NHA and Greenagers completed work on significant cultural landscapes. NPS welcomed visitors from Nepal. National Wright Brothers Museum Dayton History, a partner of the National Aviation Heritage Area, renamed its aviation center to the John W. Berry, Sr. Wright Brothers National Museum following its designation in federal law.
Second Quarter Newsletter In this issue - May was National Historic Preservation Month and restoring historic communities, sites, battlefields, and landscapes is at the heart of what National Heritage Areas do. NHAs work with the National Park Service to expand on traditional conservation approaches by supporting community-driven initiatives and heritage activities.
First Quarter Newsletter In this issue - Mississippi Delta National Heritage Area meets with Senator Thad Cochran. Wheeling Heritage National Heritage area donates a collection of Wheeling-La Belle Nail Company records to the Ohio County Library. Sangre de Cristo National Heritage Area nominates for sites to the National Register of Historic Places.

2017
Forth Quarter Newsletter In this issue –MotorCities National Heritage Area and partners win the 2017 Partnership Award from the Director of the National Park Service for their "Find Your Road Trip" guide. The Mississippi Delta National Heritage Area is awarded the 2016 National Park Service Centennial Award for the Delta Jewels Oral History Partnership. Abraham Lincoln National Heritage Area in collaboration with Southern Illinois University Press publishes A Guide to Lincoln's Eighth Judicial Circuit.
Third Quarter Newsletter In this issue, Journey Through Hallowed Ground National Heritage Area join award-winning playwright Lin-Manuel Miranda and others at the 2017 "Congress and the Humanities Showcase." Yuma Crossing National Heritage Area develops new exhibits to support Colorado River State Historic Park re-branding. Erie Canalway National Heritage Corridor hosts the World Canals Conference in Syracuse, NY.

Second Quarter Newsletter In this issue, Ohio & Erie Canalway Towpath breaks ground with plans to extend its existing trail an additional 1.9 miles while adding 30 acres of new public park space. Erik Lindbergh, grandson of aviation pioneer Charles Lindbergh suggests that a restored Wright Company Factory should include exhibits and an actual shop where young people can work on aviation projects. Arabia Mountain National Heritage Area begins to develop interpretive signage using stones donated by DeKalb County's Lithonia Quarry.

First Quarter Newsletter In this issue Illustrator and historian Tom Willcockson works closely with the Illinois & Michigan Canal National Heritage Area to produce book title Passage to Chicago: A Journey on the Illinois and Michigan Canal in 1860. After 12 years of service with Lackawanna Heritage Valley National and State Heritage Area, Executive Director Natalie Gelb retires. Freedom's Frontier receives a Coca-Cola Company and Foundation grant, and will work with youth to perform Topeka research history and install a historically-themed mural.
2016

Fall 2016 Newsletter highlights NPS Centennial activities, partnerships, and national awards. A special hats-off goes to Heather Wickens, Katie Montgomery, and Julie McPike who have coordinated the NHA Best Practices Calls since 2011. Heather, Katie and Julie are 2016 NPS Director's Partnership Award recipients!

Summer 2016 Newsletter highlights recreation, education, and economic development activities. See how the Heritage Areas celebrated Independence Day and summertime.
Last updated: December 17, 2021