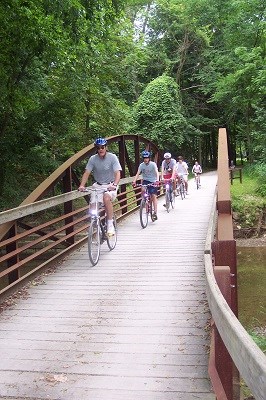 Management Plans
National Heritage Area legislation typically requires the development of a management plan within three years of designation. National Heritage Area management plans include long-range policies, goals, strategies, and actions; an implementation plan with short, mid and long range actions and performance goals; a business plan for the heritage area coordinating entity; and an interpretive plan.
The NPS provides assistance to Heritage Area entities on the development of management plans to ensure that they address all Federal requirements.
Management Plan Guidance
Approved Management Plans
Below are three example management plans. Each Heritage Area has a unique authorizing law, therefore, management plan requirements often differ. If you are looking for a specific heritage area plan, please visit that heritage area's website or contact the National Heritage Areas Program Office in Washington D.C.