Hispanic Heritage Month
Power of Parks for Health Roundtable
In honor of Hispanic Heritage month, the National Park Service and National Environmental Education Foundation (NEEF) are partnering to host a roundtable discussion on the Power of Parks for Health, Thursday, October 7, 2021, from 6:30 p.m. to 8:00 p.m. EST. Our panel will discuss present and historical barriers to outdoor access, current opportunities for engagement, as well as strategies to empower health connections to parks and public lands within the Hispanic/Latinx communities. Registration is free and open to all.
During this event, we will:
Discuss the Power of Parks for Health through the lens of stories and experiences of Hispanic/Latinx communities
Provide a platform to recognize leaders and current opportunities strengthening community relationships, furthering education, and inspiring connections to nature
Identify strategies to empower future health connections to parks and public lands, highlight approaches to increase visibility, representation, and relevancy of Hispanic/Latinx communities in the outdoors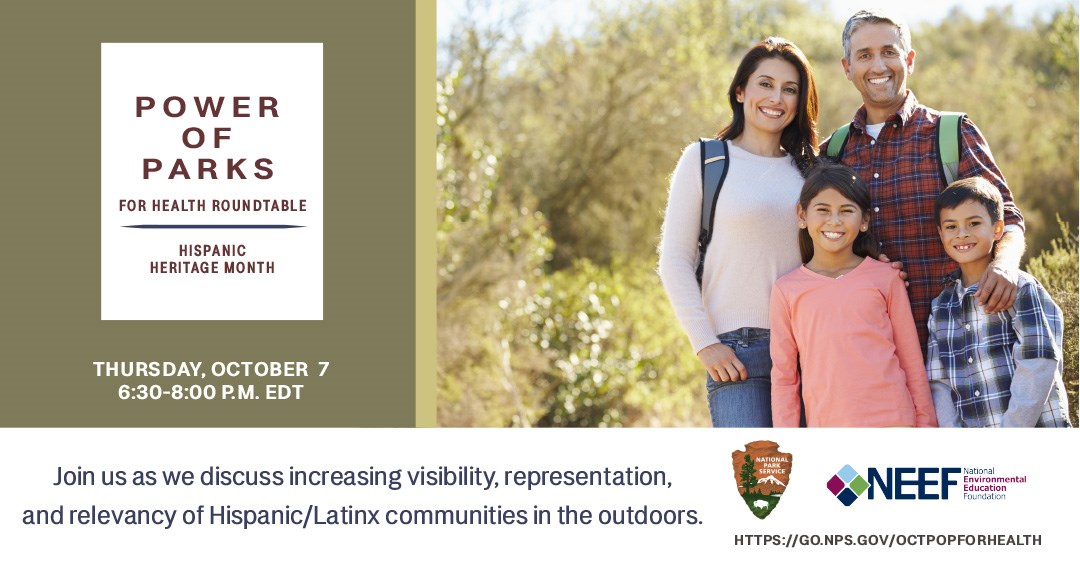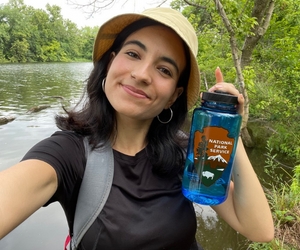 Nicole Segnini | Moderator
National Park Service
Communications Intern | Latino Heritage Internship Program
Office of Communications (WASO)
Nicole Segnini is a graduate of the University of Florida with a Bachelor of Science in TV Journalism. Upon graduation, Nicole worked for three years as a writer and associate producer for WFTV Channel 9, a local TV news station in Orlando, Florida. During this time, Nicole contributed to breaking news and developing stories on a local, national and international level. After gaining experience in the broadcast journalism industry, Nicole realized she was interested in pursuing a new career in which she could make a greater impact. Nicole is currently an NPS Communications Intern through the Latino Heritage Internship Program where she elevates the work of Hispanic/Latinx park service interns and employees, while leading special efforts such as the National Park Service Latino Conservation Week. Born in Merida, Venezuela, Nicole is a world traveler who is fluent in English and Spanish. Her passion for connecting with new people and learning about different cultures helps to fuel her work. Nicole is an advocate for engaging diverse communities in the outdoors and elevating the stories that matter most.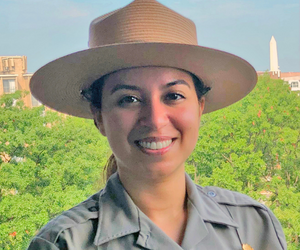 Cynthia Hernandez | Panelist
National Park Service
Public Affairs Specialist, Office of Communications (WASO)
Cynthia Hernandez began her career with the federal government as a rangeland management specialist intern for the Bureau of Land Management in Carlsbad, New Mexico. Following her time in the field, Cynthia worked in the Bureau of Land Management's Office of the Director and Office of Communications. Cynthia now works for the National Park Service's Office of Communications as a Public Affairs Specialist - helping national parks across the country communicate with the public and media. Cynthia is originally from Tucson, Arizona and studied Environmental Sciences at the University of Arizona. Cynthia is passionate about getting people to experience the outdoors. No matter their skill or experience level, there are plenty of activities for visitors to do safely and with a little preparation in national parks.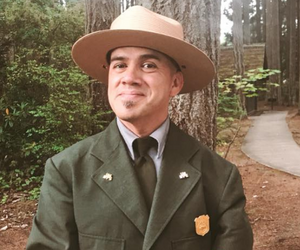 Cam Juárez | Panelist
National Park Service-Saguaro National Park
Park Ranger, Community Engagement & Outreach Coordinator,
Public Information Officer
Cam Juárez was born to migrant farm worker parents in borderlands of Arizona in 1972. Growing up with a physical disability, Cam faced many challenges in his formative years, including bullying and systemic discrimination. Despite this, he managed to graduate high school and subsequently earn bachelor's & master's degrees in Chicano Studies/Political Science & Urban Planning, respectively, from the University of Arizona. Cam started off his career with an associate's degree as a paralegal assistant, then as a program coordinator for two Pima County departments focusing on youth and community development between 1995 and 2015. He was recruited by the National Park Service in late 2015 and now serves as the Community Engagement and Outreach Director for Saguaro National Park. He also serves as the Public Information Officer and as a member of the park's leadership team where much of his work is in relevancy, equity, diversity and inclusion.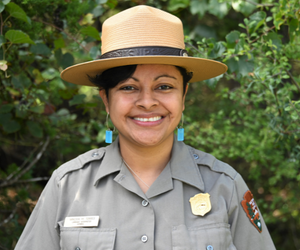 Vanessa Torres | Panelist
National Park Service
Program Manager of Visitors Services, Lyndon B. Johnson National Historical Park & Waco Mammoth National Monument
As a dual graduate from St. Mary's University in San Antonio, TX with a B.A. in Political Science and M.A. in Public Administration and a Master of Education from Ashford University, Vanessa Torres currently serves as the Program Manager for Interpretation, Education and Community Engagement for Lyndon B. Johnson National Historical Park and Waco Mammoth National Monument. In her role, Vanessa oversees the visitor experiences throughout both national park sites. Prior to her role in Texas, Vanessa served as the Deputy Program Manager of Visitor Services at Lincoln Home National Historic Site and as the Los Angeles District Supervisor for Santa Monica Mountains National Recreation Area. Additionally, Torres served as the Youth Program Analyst for the Department of Interior's Youth, Partnerships and Service under the Office of the Secretary; serving as a liaison to DOI Bureaus' Youth Managers, youth employment, engagement and diversity, relevancy and inclusion. Vanessa has aided in developing a variety of outreach programs bridging the gap between diverse communities and their local national green space. On her spare time, Vanessa enjoys gardening, cooking, and exploring new areas on road trips with her husband, Juan and their dogs Bucky and Lady Bird.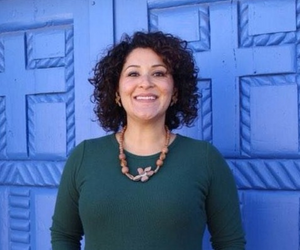 Laura Flores | Panelist
Latino Outdoors
Teacher/Program Coordinator
Laura Flores is an educator in Albuquerque, New Mexico. For over 11 years, she has taught in various capacities in the community she grew up in. She has always had a strong connection with the outdoors being exposed to camping and gardening with her parents and sisters. As her curiosity for the outdoors grew so did her desire to share these opportunities with her students. Laura's passion to support every kid in daily outdoor experiences has led her to serve as an Environmental Education of New Mexico Fellow to strengthen outdoor connections in and outside the school setting. She is also serving as the Program Coordinator of the Latino Outdoors Albuquerque Chapter to ensure safe and accessible spaces for our youth and their families. By providing these outdoor connections to the youth of New Mexico she feels she is creating a love for her state, deeper awareness for local and global conservation, and joyful experiences which will continue for generations.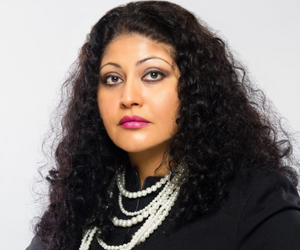 Noemi Lujan Perez | Panelist
ECODiversity
President/CEO
Noemi Lujan Perez specializes in conservation and sustainability from a DEI lens. She attended the Los Angeles Zoo Magnet in pursuit of a career in STEM, eventually shifting her focus to political science at the University of Southern California (USC). Over the past 25 years, she has managed public affairs portfolios for health NGOs, Fortune 500s, and federal agencies. She has supported diversity initiatives for US Fish and Wildlife, National Park Service, Bureau of Land Management, and Department of the Interior. Noemi has a legal specialization in compliance and HR law from USC Gould School of Law, CSR training from Pepperdine University, and DEI training from the University of South Florida.
Last updated: October 14, 2021