Plan Your Adventure Like a Junior Ranger!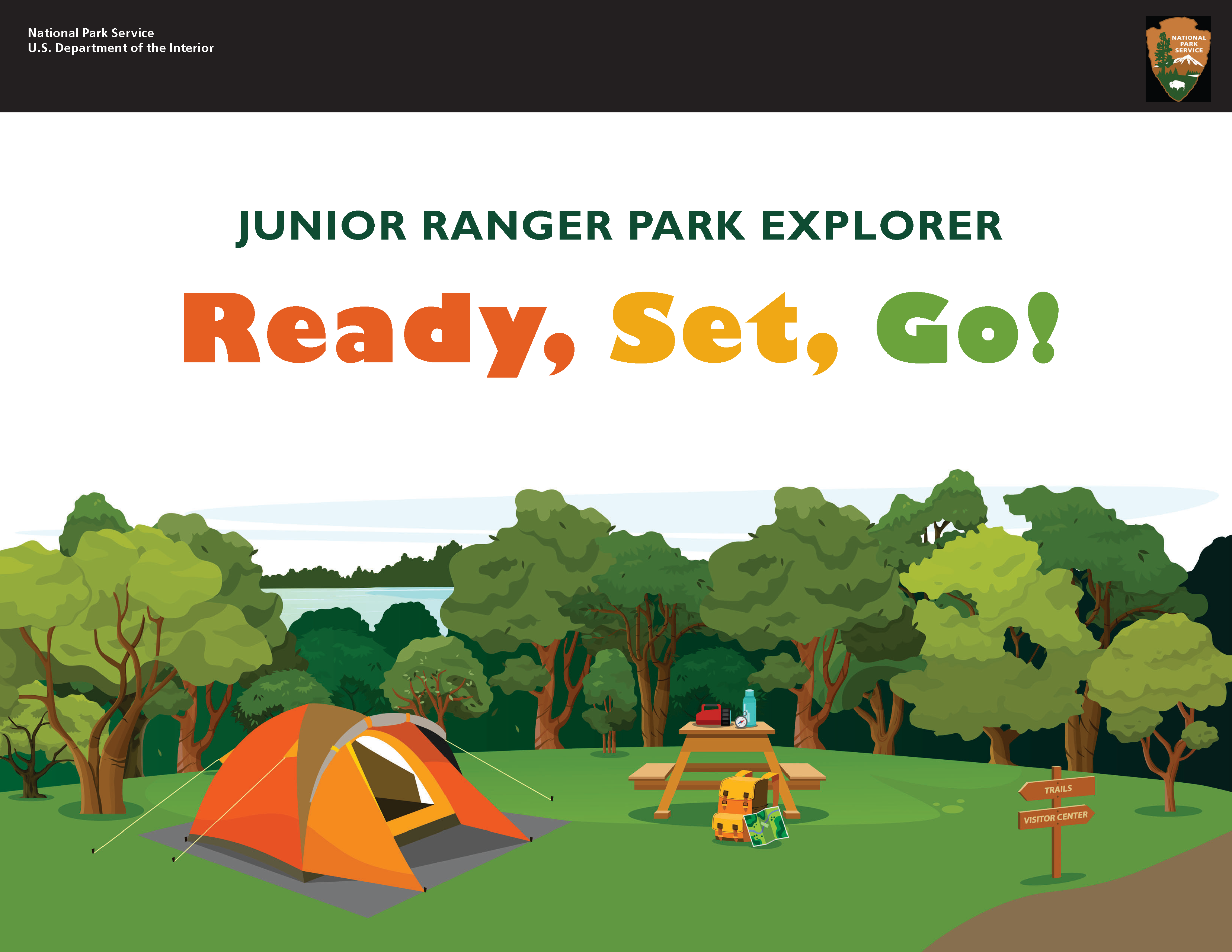 What do volcanoes, forts, and rivers have in common? They can all be found in national parks! With over 420 national park units to explore, where will your adventure take you this time?

Download and complete the Junior Ranger Park Explorer Booklet to make the most of your visit to a park. The fun activities will help you:
Get to know the park so you don't miss out on iconic landmarks, vistas, and wildlife
Pick and prepare for fun activities that everyone can enjoy
Learn how to protect the special places that are national parks
Use the Booklet to plan
every trip
to a park. Each time you will learn something new and become a better Park Explorer. Continue reading for a sneak peek to what's inside.
Five Tips to #PlanLikeAJuniorRanger:
1. Don't miss the good stuff
Visit the park's website to learn about all the iconic landmarks, vistas, and wildlife. Start with the "Learn About the Park" page:
Does the park have mountains, rivers, sand dunes, or some other feature?
Will you visit cool buildings like forts, museums, and monuments?
What is the weather like for the days you will visit?
What kinds of animals and plants will you see at the park?
Are there any closures or active park alerts?
2. Get ready for your activity
From outdoor activities to indoor exhibits, there is something for everyone! Visit the park's "Things to do" page for a full list of fun activities. Pick an activity that can be completed and enjoyed by all your family and friends. Pack the 10 essentials and any other necessary gear like a life jacket, bicycle helmet, and sturdy hiking shoes.
3. Don't pet the fluffy cow
Or any animals in the park. Yes, even the cute squirrel. From teeny tiny insects to massive bears and bison, please help protect wildlife. Keep a safe distance, don't touch, and don't feed any animal during your visits.

4. Share your Trip Plan
Show off your planning skills and tell someone which park you are visiting and the fun activities you will be doing. This information can help Park Rangers help you during an emergency. We've made it easy for you with a Trip Plan Template on page 13 inside the Junior Ranger Park Explorer booklet. Share your completed trip plan with a person who is not going to the park with you. They can alert authorities if you do not return from your trip when expected.
5. Get lost in the experience, not the park
Anyone can become lost in the outdoors, child or adult. Something can catch your eye and you accidentally leave your family and friends to explore it. Before you know it, you cannot find your group.

To avoid becoming lost, know the route of your activity, stay with your group, and take a buddy if you need to leave the group.

Lost? It's ok. Your family and friends are not mad. They are worried and looking for you. Help them find you:
Stay put – Stay where you are and listen up for people calling your name
Hug a tree – If you do not see a tree around you, your "tree" can be a park bench, lamp post, or a big rock.
Make yourself big – Wave your arms to help people see you. If you have a whistle, blow it. If you have a flashlight, flash it.

Ready to plan your adventure? Download the Junior Ranger Park Explorer Booklet and earn your next Junior Ranger Badge.
Last updated: March 14, 2023