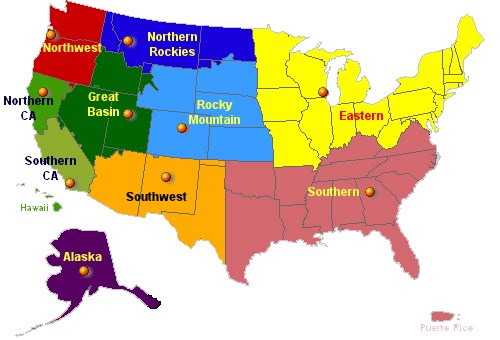 Over the course of a fire year, the fire season moves around the country, waxing and waning in a particular area as the seasons progress.
At a national level, the National Interagency Coordination Center (NICC) mission is to serve as focal point for coordination and the national mobilization of resources for wildland fire and other incidents within the United States and for all international responses to wildland fire by the federal agencies.
The principle of closest available resources is the guiding factor. As such, the country is divided into
10 Geographic Areas
, which are further divided into multiple local dispatch areas.
This system enhances the sharing of information and resources across local, geographic, and national levels.