Wildland Fire: Safety
Firefighter and public safety is the highest priority of fire management activities.
The National Park Service incorporates risk management principles into all aspects of our wildland fire program, from planning documents to operational tactics.
Fire Safety for Park Visitors
It's important to enjoy the outdoors safely during fire season. Read about how you can stay safe on public lands during fire season.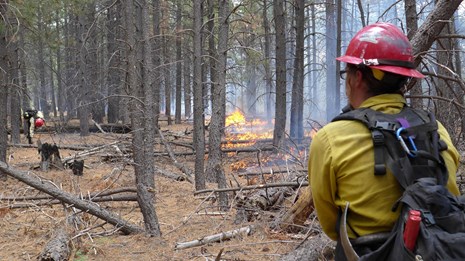 Employee Safety
Safety is a core value and is intrinsic in all areas of wildland fire management. Learn more about safety resources.
Last updated: March 2, 2018