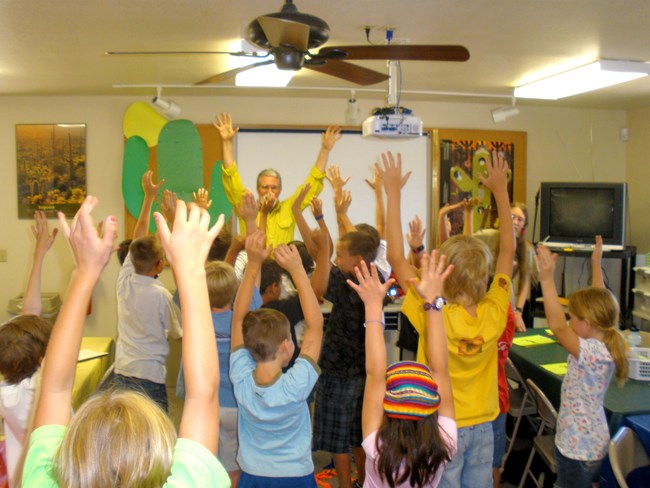 Why Fire Education?
Fire is an interesting subject for students to explore; it is as common as a match and as complex as a high-rise building on fire. Because of familiarity, this everyday concept has the potential to become a superlative concept with strong possibilities for student interest and interaction.
Fire is an appropriate subject to be included in physical, biological, and chemical science courses. Teachers working with students on values-clarification, social science, and economic units also may find that wildland fire is an excellent mechanism to help explore these broad issues. A teacher can lead students involved in planning and performing a skit about wildfire or conducting a role-playing public hearing on fire management policies to explore a wide array of social, economic, and biological issues facing society each day.
Wildland fire and similar conservation-related topics can bring together students' science, social studies, math, and language arts skills. This can provide a situation in which students refine their problem-solving skills and explore what they value and believe. Out of these types of classroom explorations come students who understand conservation issues in the broadest sense of the term.