Discover Cultural Landscapes
"Ocian in view! O! the joy!" William Clark in his journal upon seeing the Columbia River estuary, November 7, 1805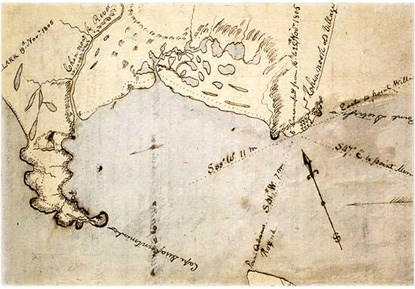 How do we understand the historic character of a cultural landscape?
We hope that you will visit some of these park cultural landscapes and get to know them for yourself; both those that you immediately connect with, and others that might at first feel a little unfamiliar.
It is also possible to explore cultural landscapes from a distance. Photographs, maps, reports, and other documentation can help provide perspective of the landscape over time.
The photos and reports on these pages represent the history, features, and historic significance of cultural landscapes around the country.
More Resources for Cultural Landscape Exploration
Teaching with Historic Places - This NPS program uses properties listed on the National Register of Historic Places to introduce a new view of history, social studies, geography, civics, and other subjects. The lesson plans incorporate various resources to help teachers bring historic places into the classroom.
Museum Management Program - Publications, lesson plans, online collections, and virtual exhibits connect the public to the experiences held within NPS museum collections.
Last updated: February 2, 2018