Webinars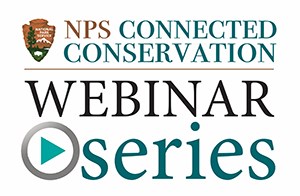 Our monthly webinar series highlights specific tools that a park, NPS program, or an external partner might use to further landscape-scale conservation. They're usually about an hour. This gives us enough time for participants to gain a general understanding of the tool, how to use it, and who to contact for more information. These are open to all of our partners and the public.
Join us!
Current webinar series: Simple Conservation Actions
The twin crises of climate change and biodiversity loss require both collective and individual actions - the concept of "think globally, act locally" is more important than ever. Join this special NPS Connected Conservation (C2) webinar mini-series to learn how individuals can help parks and nature conservation by living more sustainably, volunteering, recreating responsibly, and motivating one another to take conservation actions.
Next Webinar: TBD
Past Webinar Recordings by Topic
Last updated: April 10, 2023