About
Climbing is a recreation activity where a person uses one's hands, feet and specifically made gear to ascend boulders, steep rock or ice faces and mountains. Climbing has become very popular, which has expanded outdoor recreational climbers exploring natural features. People climb to reach mountain summits, to descend and navigate out of steep canyons and to challenge themselves on steep vertical faces of rock or ice.

Be aware that climbing can be dangerous. Knowledge of proper climbing techniques, use of specialized climbing equipment and adequate planning for the environment is necessary.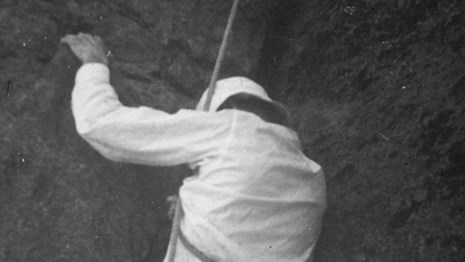 Climbing History
Discover the history of climbing in national parks.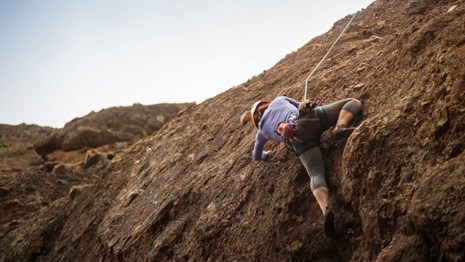 Types of Climbing
Learn more about the types of climbing you can do at your park.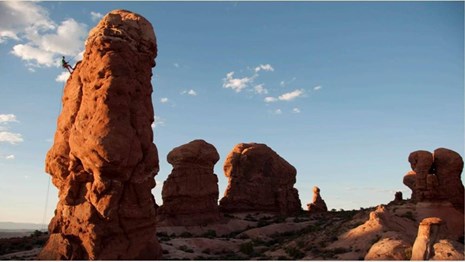 Laws and Policy
Find out more about existing laws and policy related to climbing.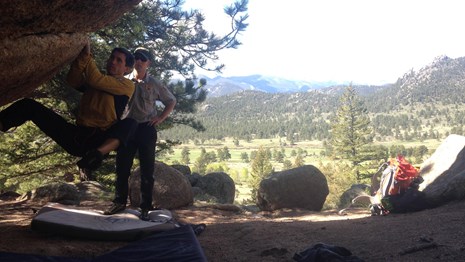 Partner with Us
Explore ways to get involved.
Last updated: May 28, 2021