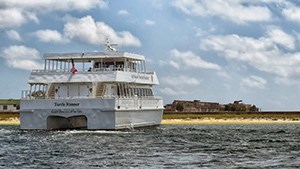 The NP Adapt Report Portal allows users to view and download records of climate change adaptation actions in the NPS. Users can filter records based on criteria such as geography, specific resources or management concerns, or particular aspects of climate change that the action addresses.
NP Adapt functions as a centralized location for information about climate adaptation examples where anyone can obtain and share information. Climate adaptation actions seek to reduce climate change impacts to NPS natural or cultural resources, visitors, or facilities and infrastructure, or take advantage of opportunities that a changing climate presents.
More information
on use of the NP Adapt Report Portal.