Creative Projects Celebrate the Centennial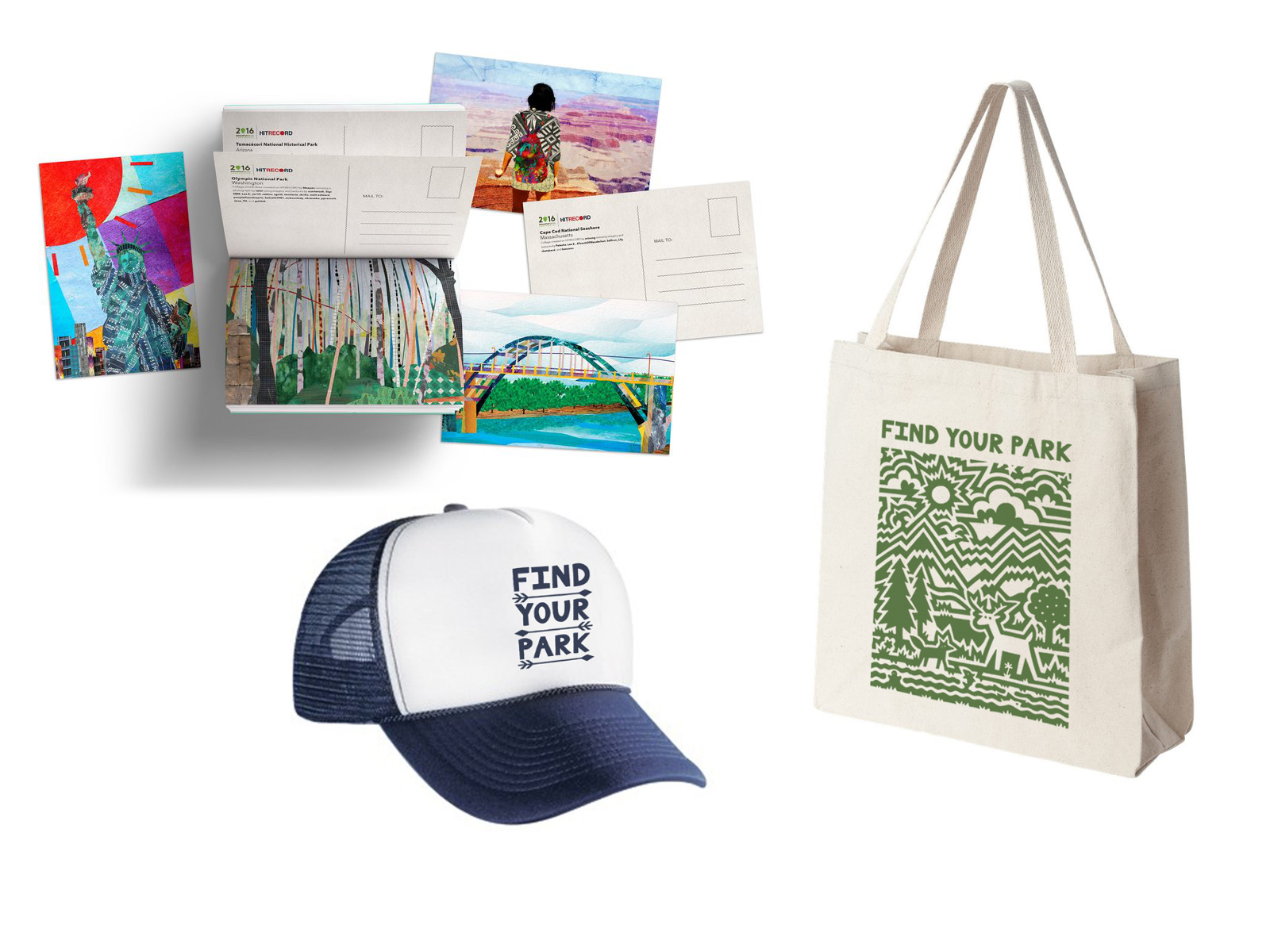 The collaborative production company hitRECord, founded by actor-director Joseph Gordon-Levitt, has partnered with the National Park Service and National Park Foundation to celebrate the 2016 centennial through design, art, and film. For each of its projects, hitRECord crowd-sources participation from its community of artists, creators, and designers. The inspiring and creative centennial results include a video series as well as unique souvenirs and apparel exclusively available through the online Find Your Park Store.
Follow "A Veteran and His Camera" as a young veteran finds solace, peace, and a little adventure on a road trip through 12 national parks. In the "Ask A Ranger" animated video series, a ranger at Santa Monica Mountains National Recreation Area provides tips on preparing for a park visit;what to do if you get lost in a park;and how to handle an encounter with a wild animal.
The hitRECord community also created a series of unique Find Your Park souvenirs.
Check out the items
, which include t-shirts, a hat, playing cards, and a postcard book, at the online Find Your Park Store.
Visit the rest of the Find Your Park Store
for great souvenirs, apparel, and merchandise celebrating the centennial. Proceeds from the store benefit the National Park Foundation, the official charitable partner of the National Park Service, to help preserve and protect America's national parks and programs.
Last updated: August 2, 2016