When Can I Camp?
Did you know that you can camp in every season? The time of the year you decide to camp will define your experience. We want you to have a good time, so learn what you can expect from each season, and then pick a date on the calendar to camp.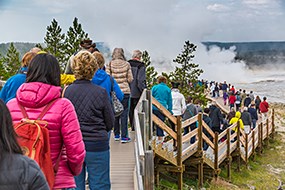 Crowds or Quiet
When is the busy time of year for the region you are planning your trip? Snowbirds may flock to warmer climates to enjoy some winter camping. Summer migrations usually include families since school is out. Elk bugling attracts more than female elk; wildlife watchers may fill campgrounds in the fall. When planning your trip, determine when the park is busy and either book your reservations well in advance or find a time that is less busy.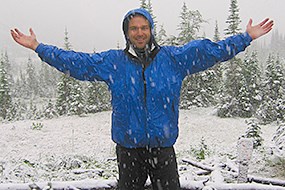 Weather
What will the weather bring? Summer may be mild and pleasant in some places. In others, it is prime mosquito season. Rain, snow, thunderstorms, wind, or bluebird skies and mild temperatures are all possibilities. When you camp will determine what gear is necessary. You don't want to find yourself in inclement weather without the proper gear. Always research the different weather possibilities for the location you plan to camp.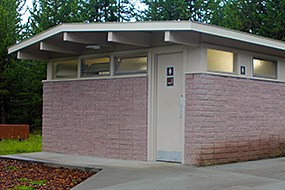 Facilities
What campgrounds and facilities will be open? During the winter or shoulder seasons, some campgrounds close or have fewer available sites. Campground facilities may also be limited or closed for the season. Always check with the park you are visiting for opening and closing dates of campgrounds and facilities.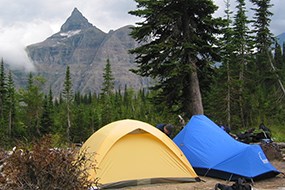 Spring
Spring brings flowers, new life, and the anticipation of summer. When planning a camping trip in spring be prepared for wide temperature changes--it may be quite cool at night, while daytime temperatures are pleasant. Be prepared for different types of weather. Spring storms can bring rain or even substantial amounts of snow in northern climates. Early in the season, some campgrounds may have limited sites and facilities. In warmer climates, sites may fill quickly before the summer heat settles in.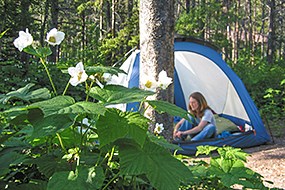 Summer
A summer camping trip can create memories that last a lifetime. Stories and s'mores around the campfire, long days for exploring, and warm evenings are the recipe for a pleasant trip. If you plan your trip for mid-August you can experience the Perseid meteor shower. In some regions, be prepared for thunderstorms and hungry mosquitoes, but don't let that spoil a great adventure. Summer attracts many visitors. Make your reservations well in advance to ensure a site.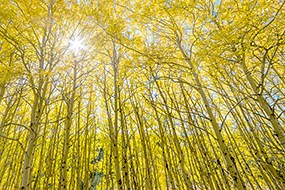 Autumn
As summer winds down, vibrant autumn colors and active wildlife can make for an exciting trip. Autumn also signals the start of school, so fewer families may be visiting. However, that does not always signal vacant campgrounds as wildlife watchers may be visiting and some campgrounds may offer fewer sites and facilities as they prepare for winter. Be prepared for rapidly changing weather;shorts and t-shirts may be fine one day, while the next jackets and long pants are necessary the next.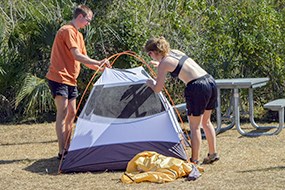 Winter
Southern climates may be the perfect place to camp if you want to avoid the cold, but mild temperatures and fewer insects will attract more campers. In northern climates, winter camping can be a peaceful experience. There will be fewer crowds as only hardy souls will be braving the cold for a new park perspective. Appropriate gear is necessary. Many campgrounds and facilities may not be open; talk to a ranger to help plan your trip. Some parks shut off the water in the winter, so visitors should be prepared for reduced services. Services in gateway towns may also be limited.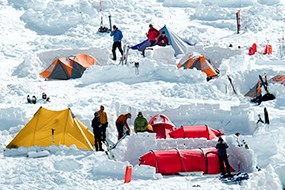 Snow Camping
Camping in the snow sounds intimidating, but it can also bring its own rewards. A quiet, peaceful winter wonderland can be a wonderful adventure. With fewer people around, you can have the beauty of the park largely to yourself. However, daylight hours are shorter and severe storms could be challenging. Careful planning and preparation is critical. Talk to experienced snow campers and visit your local gear shop to learn about proper preparations for snow camping. Be sure to discuss your plans with the park to ensure everyone has a safe and fun adventure.
Last updated: May 7, 2019