Camping With Matthew Ibbetson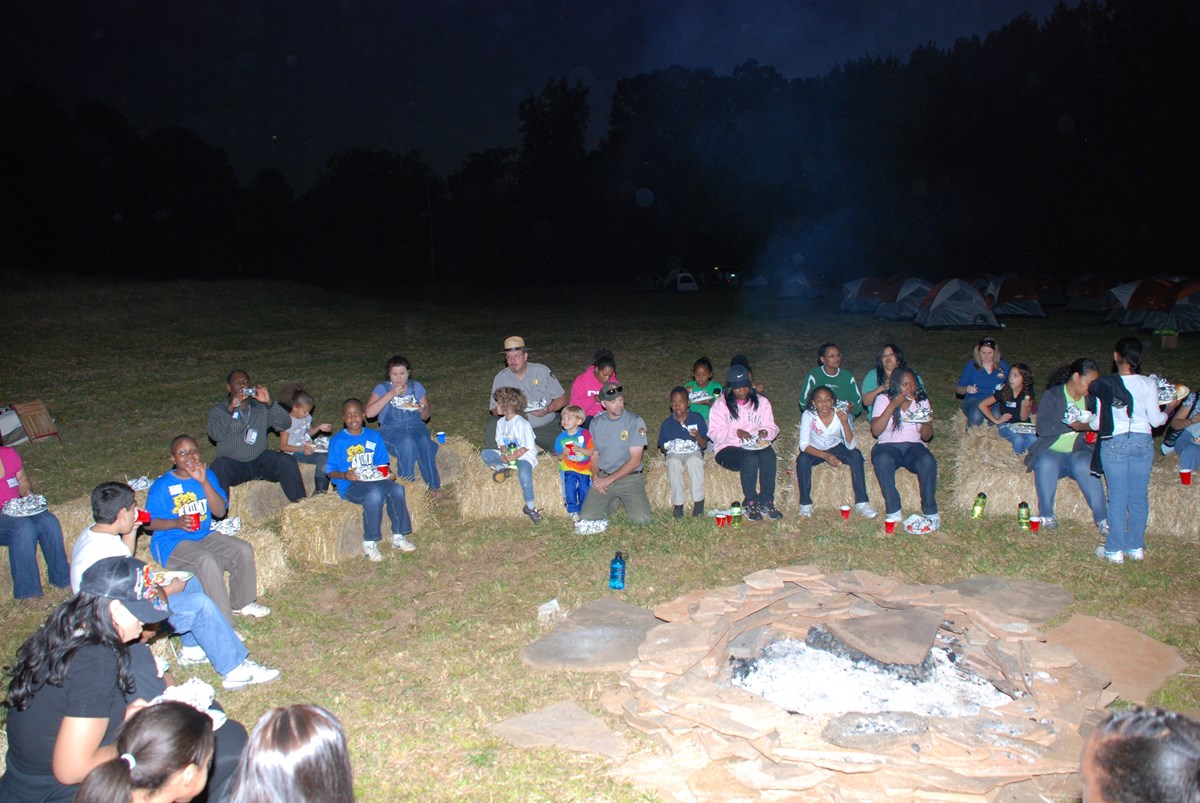 Meet Mattew Ibbetson, an Interpretive Ranger at Chattahoochee River National Recreation Area in Sandy Springs Georgia. His favorite part of his job is interacting with the kids and seeing their unbridled curiosity with the world around them. In his free time he works with kids helping out with Cub Scouts and supporting his kids 4H projects.

Favorite childhood camping memory?
My family and I would camp in The Adirondacks in a small town called Newcomb NY, I remember so much about that place even 25 years later, the pine trees, the smell of our fresh caught trout being grilled and the coolness of the air when the sun went down can't forget the close encounters with the bears.
Most memorable camping trip?
In 2010, my family and I were camping at Skidaway Island State Park on the Georgia Coast when we were caught in a flash flood. We had to evacuate our camper and I carried my 4 children and wife to our car in nearly knee high standing water!
Favorite park in camp in?
My favorite park to camp in would be Shenandoah National Park. My in-laws own property that borders the national park near the river in Luray VA. I have very fond memories of my father-in-law who passed away in 2014.

Dream campground?
Cumberland Island National Seashore, absolutely amazing place where every view looks like a post card.
What makes a perfect camping experience?
If momma is (my wife) happy, I'm happy.
Who taught you how to camp?
I really don't know how to camp. I just throw a lot more stuff then I think I need in the truck, fill it up with gas, and take off!
Frontcountry or Backcountry?
I spend equal time in both, backcountry during hunting season and front country during family outings.

Any advice for a novice camper?
Stay safe, relax, and adapt.
Any wildlife sightings?
A lifetime worth of wildlife, coolest though was a gopher tortoise
Any favorite camping recipes?
Huge fan of anything that comes from a dutch oven, my wife bakes a pineapple upside cake and it is amazing!
Last updated: July 7, 2022