Camping with Leslie Richardson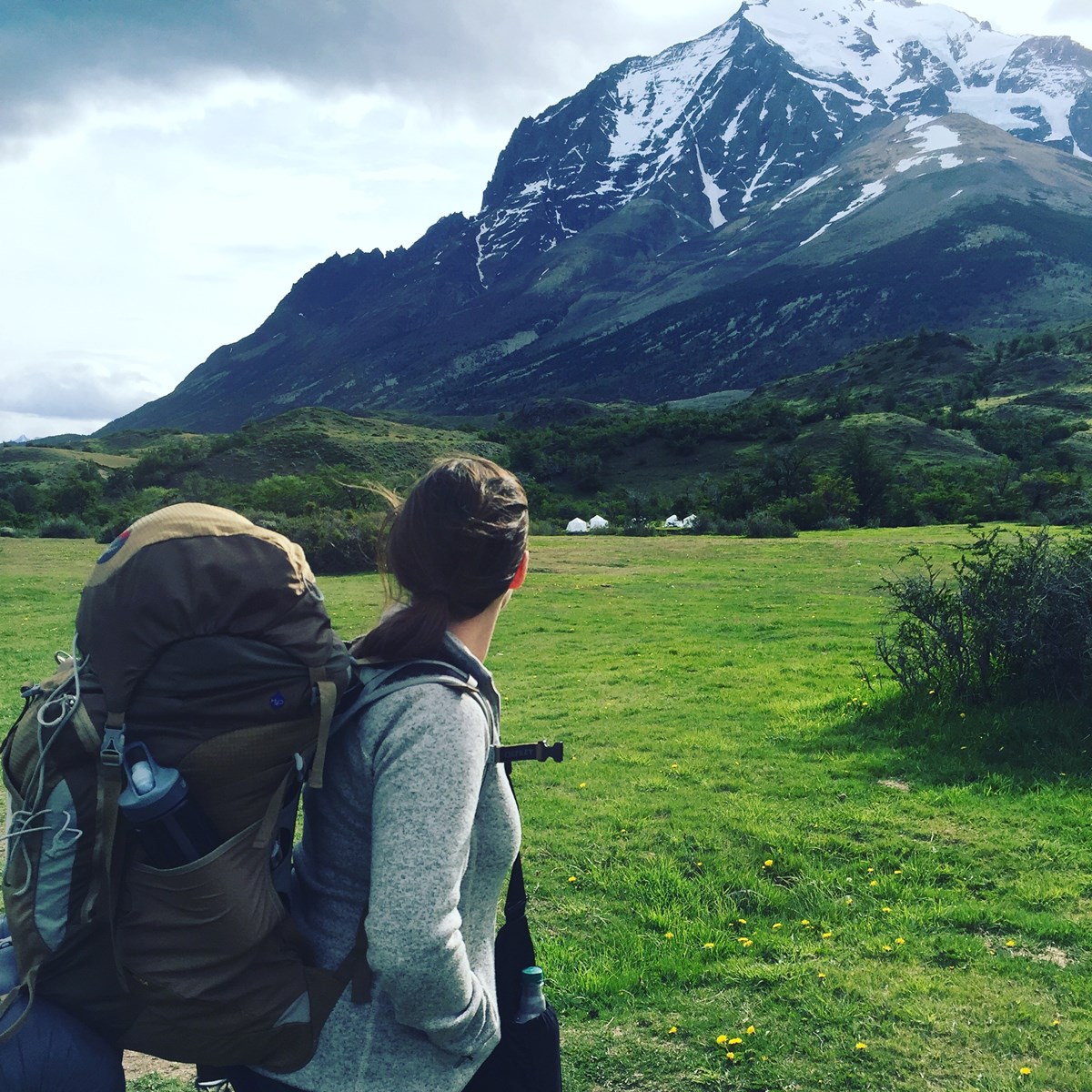 Meet Leslie Richardson, an Economist with the Environomental Quality Division of NPS. She has been doing what she loves (economics) for the parks for 3 years and is truly passionate about our public lands. When she is not at work she is doing other things she is passionate about like traveling the world, dancing, mountain biking, cooking, and hanging out with her husband, dogs, and cats.

Last camping trip?
Last September at Brooks Camp, Katmai National Park & Preserve.
Most memorable camping trip?
Taking a couple of my best friends to Glacier National Park and seeing the look on their faces when I told them we were going to be camping and hiking in an area of prime grizzly bear habitat. The wildlife we saw on that trip far exceeded my expectations. I'll never forget standing next to a little boy and gazing up at a bighorn sheep together while he repeated my words "It's beautiful"; then seeing mountain goats galore, as well as the biggest black bear I've ever seen walk right in front of our car, and finally, seeing a grizzly bear on the hike to Grinnell Glacier. One of my friends was terrified, but we kept our distance and were always ready with our bear spray!
Dream campground?
Glacier National Park (Many Glacier campground), Bandelier National Monument, and Katmai National Park & Preserve.

Who taught you how to camp?
I think my best friend showed me the ropes.
Advice for a first time camper?
It will change your life! Waking up to the sounds and smells of nature with a stiff back after a night of little sleep - it's totally worth it. Just don't forget your sleeping pad, headlamp, water/water filter, and warm clothes.
Must-have item?
Coffee and a deck of cards.

Any wildlife sightings?
Thankfully, YES! Deer, moose, bears, some very curious marmots…
Favorite camp activities?
Playing cards, telling ghost stories, and campfires with s'mores.
Favorite camping recipes?
I really love packing in a big fat Chipotle burrito, and then sharing with my friends when they look at me with their sad puppy dog eyes after taking the first bite of their freeze dried backpacking food :)
Last updated: February 25, 2019