Camping with Larry Perez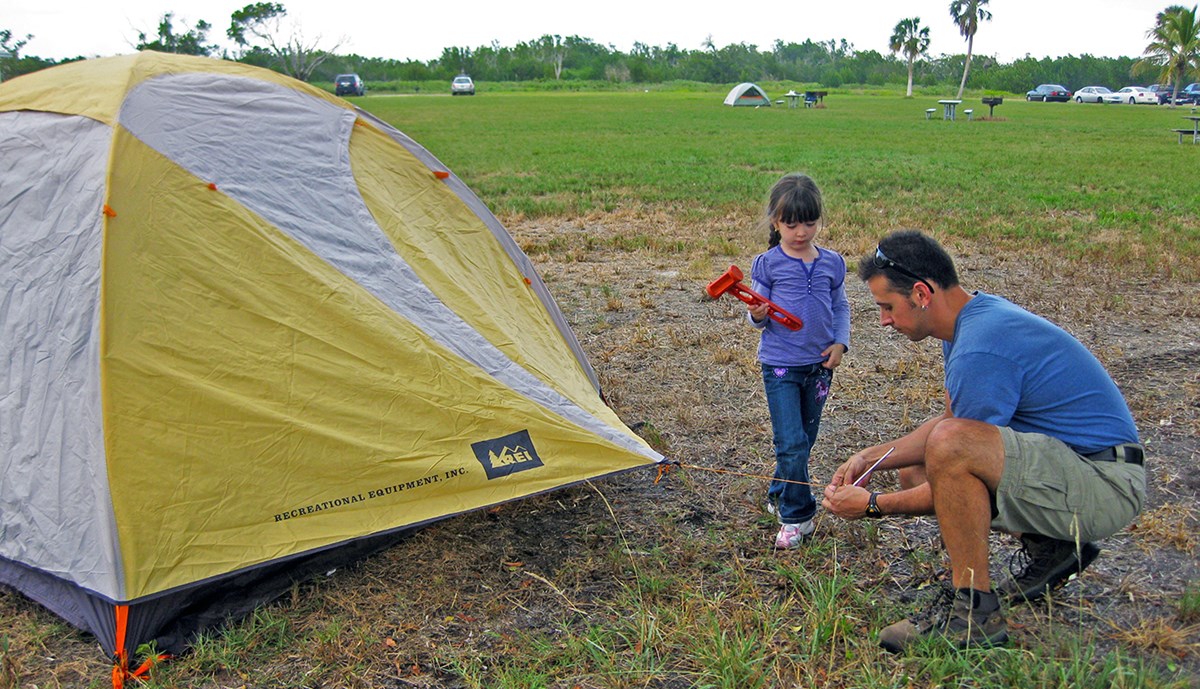 Meet Larry Perez, the Communications Coordinator for the NPS Climate Change Response Program. He has been with the park service for 20 years and most enjoys paying it forward because national parks have changed his life so much so he wants to provide life-changing experiences to others. When he is not working he likes running, reading, and rock climbing...and alliteration :)

Last camping trip?
This past September at Hermit Park Open Space in Estes Park, CO.
Favorite childhood camping memory?
My family never, ever camped when I was growing up. We barely left the 'burbs. My mother essentially raised me like veal.
Favorite park to camp at?
I spent the the first 15 years working in Everglades National Park, so I'm partial to Long Pine Key campground. We've taken more trips there than I can remember. Its a GREAT site for winter camping. Summer, not so much :(

Most memorable camping trip?
A few years back, we camped on Garden Key in Dry Tortugas National Park. The island lies 80 miles in the middle of the Gulf of Mexico, about a two-and-a-half hour ferry ride one-way from Key West. We camped right on the beach in the shadow of MASSIVE Fort Jefferson and--to this day--I've never seen darker skies.
Who would you invite on a dream camping trip?
Jimmy Buffet. No question.
Who taught you how to camp?
Equal parts library, REI, and trial and error.

Must have item you bring?
Red lenses for our headlamps and nightlights. Nothing kills your night vision like getting blinded by white light.
Any wildlife sightings?
Does a twelve foot Burmese python count?
Favorite camping recipes?
Open can of Spam. Fry. Enjoy.
Last updated: February 13, 2019