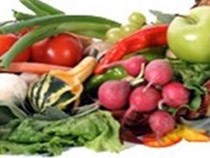 Food
Much of our food exists because of the ecological services of pollinators.

Fish provide billions of people with essential animal protein.

A variety of different animal types are used in agriculture and food production.

Thousands of species of plants have been cultivated for consumption throughout human history

Meat from native wildlife contributes to food and livelihoods in many countries.