Veteran Programs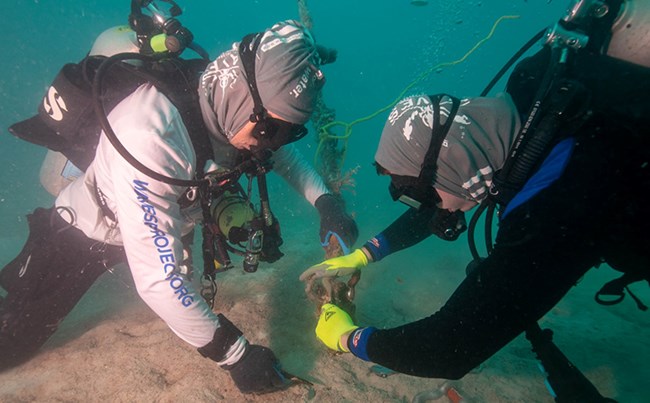 NPS welcomes veterans to join archeological projects in parks on land, under water, and in the laboratory. Many of these projects take place in partnership with veteran-serving organizations.

Veterans bring unique skillsets to archeological work. Projects aim to provide lifelong support systems, transferable skills, a therapeutic outlet, and an opportunity to participate in something larger than themselves.

Join a unique community and find a new way to serve the nation and its people.
Last updated: May 17, 2021