2019 Seabird Die-Off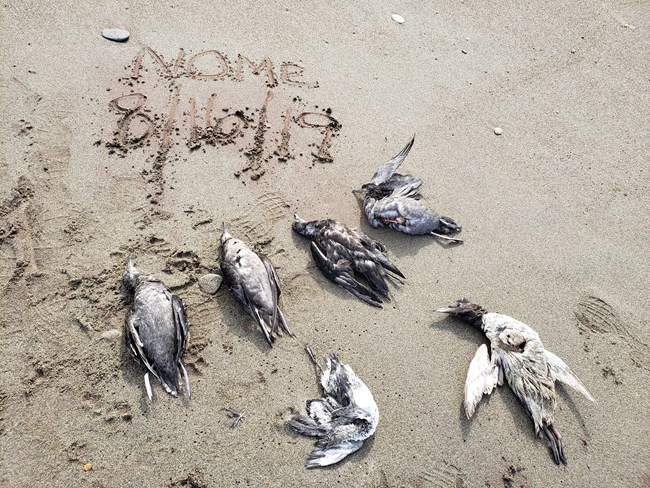 For five years running now, mass seabird mortality events continue in Alaska's waters as they continue to be warmer than normal.

Beginning in May, reports of dead murres and puffins were received from the northern Bering and Chukchi seas. From late June well into early August, thousands of Short-tailed Shearwaters in the Bristol Bay region were reported dead. By mid August, the shearwater die-off had extended north into the Bering and Chukchi seas along the coasts of Alaska and Russia. Puffins, murres, and auklets are also being reported, but at much lower numbers than shearwaters.

Historically, seabird die-offs have occurred occasionally in Alaska; however, large die-off events have occurred each year since 2015. Consistently, bird carcasses examined during these recent die-offs were determined to have died due to starvation. Seabird carcasses from this die-off were collected from multiple locations and sent to the U.S. Geological Survey (USGS) National Wildlife Health Center for examination and testing. Initial results indicate starvation as the cause of death. Tissues sampled during examination will also be analyzed for harmful algal bloom toxins and we'll share those results as they become available.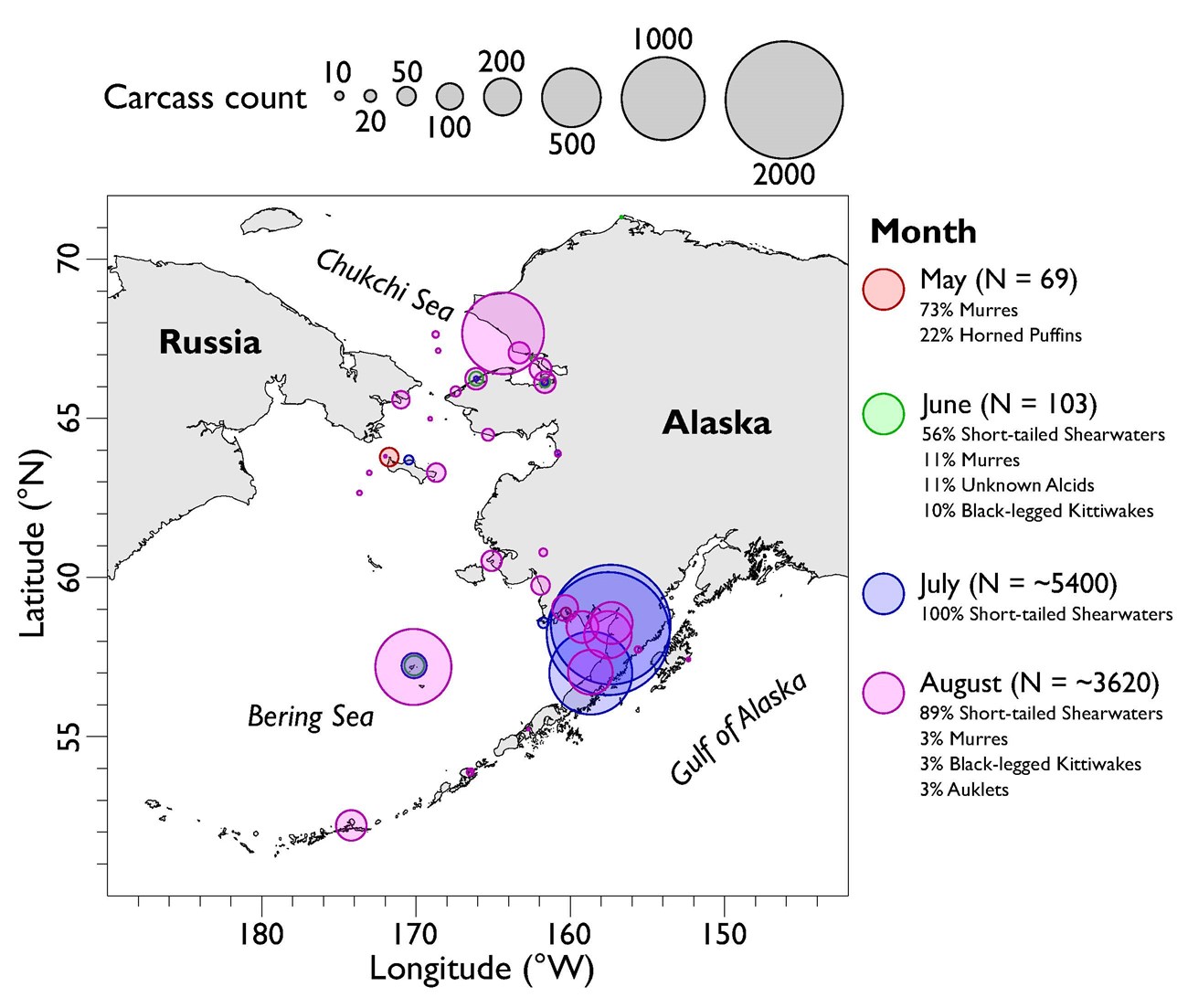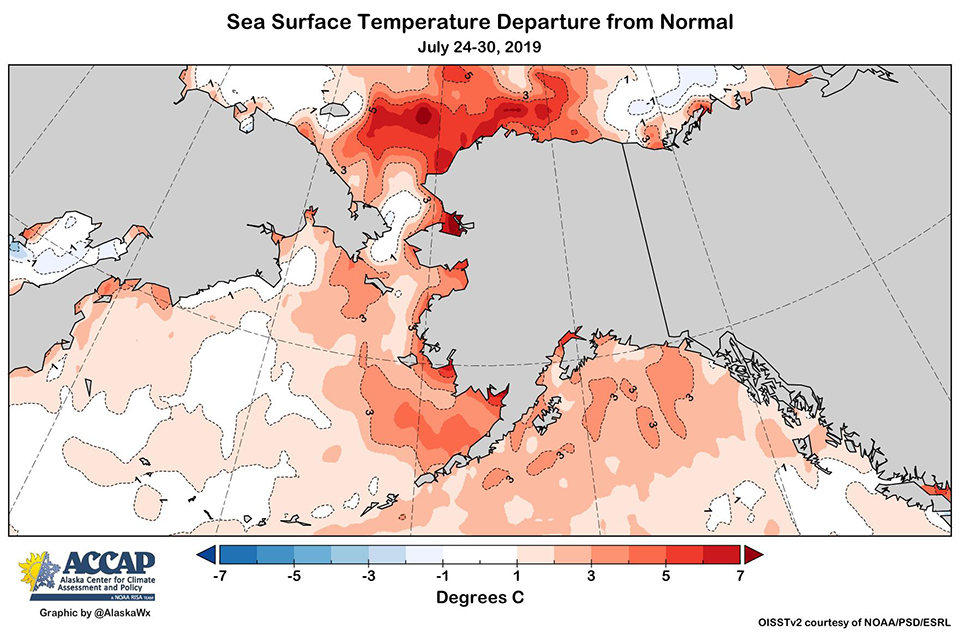 Ocean temperatures are connected to ocean health. Warm temperatures are associated with higher risk of harmful algal blooms, for example. Many fish have a relatively narrow range of temperatures in which they can live, so if water warms beyond what they can tolerate, they seek cooler waters elsewhere.
NPS biologist Kelsey Griffin conducts seabird mortality surveys at Hallo Bay in Katmai National Park and Preserve.

Duration:

1 minute, 19 seconds
Partnerships
With help from Alaska Sea Grant, Local Environmental Observation (LEO) Network, Aleut Community of St. Paul Island, Kawerak, Alaska Migratory Bird Co-management Council (AMBCC), Alaska Department of Fish & Game, the Coastal Observation and Seabird Survey Team (COASST), the US Fish & Wildlife Service is tracking the number of birds involved, geographic area affected, and duration of the die-off event. To support these statewide monitoring efforts, NPS scientists will continue to track seabird mortality along and near park coasts for Bering Land Bridge National Preserve, Cape Krusenstern National Monument, Glacier Bay National Park and Preserve, Katmai National Park and Preserve, Kenai Fjords National Park, and Lake Clark National Park and Preserve.
Last updated: September 9, 2021