2015-2016 Seabird Die-Off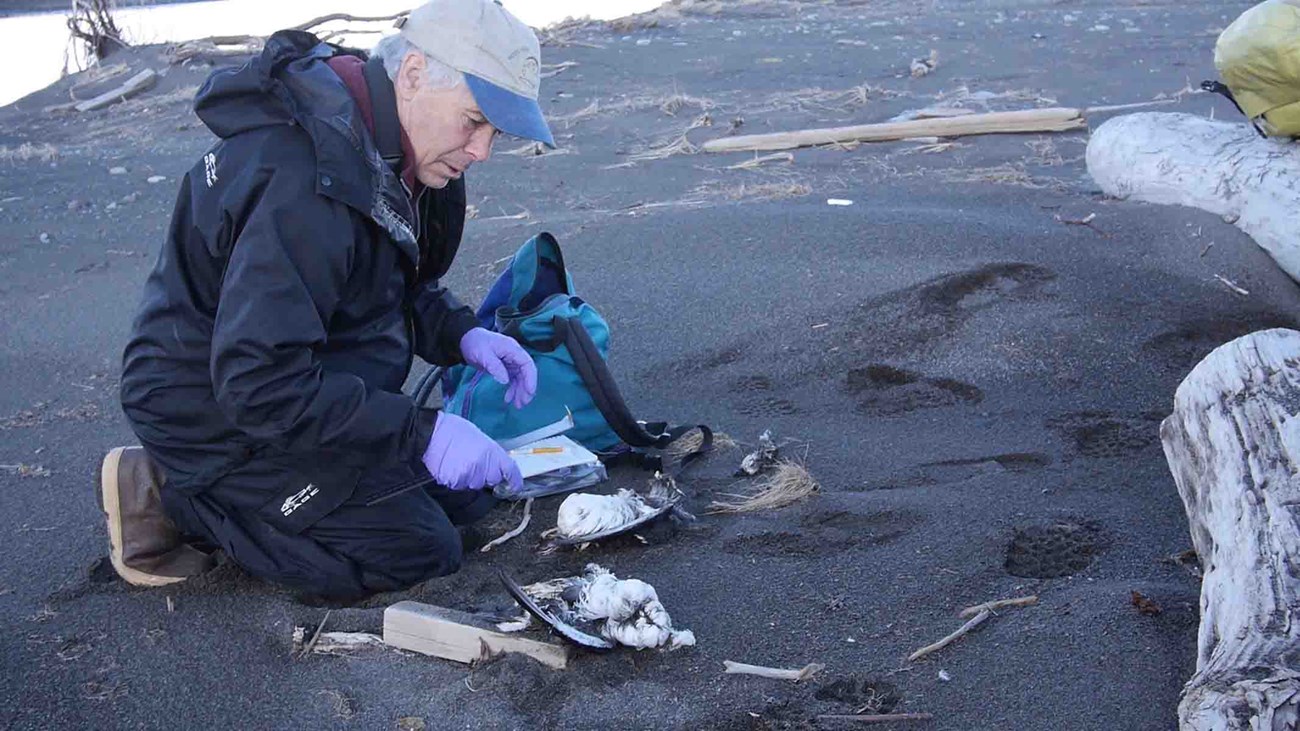 Alaska, and along the U.S. Pacific Coast, saw an unprecedented die-off event of Common Murres between 2015 and into the spring of 2016. Warmer ocean temperatures disrupted prey species distribution and hundreds of thousands of seabirds, mostly Common Murres, died of starvation.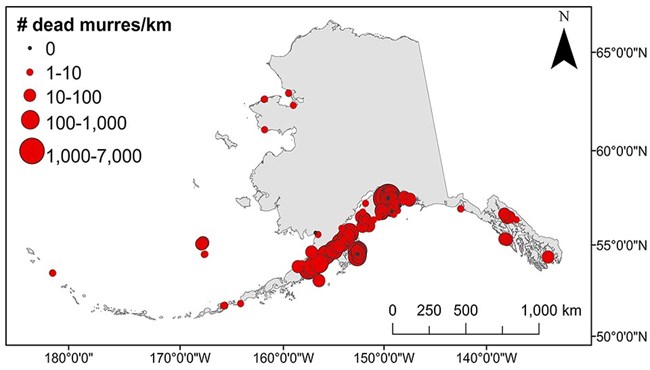 In response to this year-long, wide-spread Common Murre die-off along the Pacific Coast and the northern Gulf of Alaska, we worked along with agency partners (U.S. Fish and Wildlife Service and U.S. Geological Survey) to conduct a winter marine bird and mammal survey in Katmai National Park and Preserve in March 2016. We also surveyed 19 segments of beaches by foot (a combined total of ~12 linear miles) and two offshore islands, and found evidence of the die-off everywhere we looked. We counted over 2,000 seabird carcasses (1,988 murres, 16 Crested Auklets, 2 Least Auklets, 1 Marbled Murrelet, 1 Glaucous-winged Gull, 2 Black-legged Kittiwakes, 2 Cormorants, and 23 unidentified small alcids). Nearly all carcasses were estimated to be on the beach for over 1.5 months, heavily scavenged, and found further inland on the beaches.
Check out this
video
that shows the results from the expedition to Katmai National Park and Preserve.
Last updated: February 3, 2021