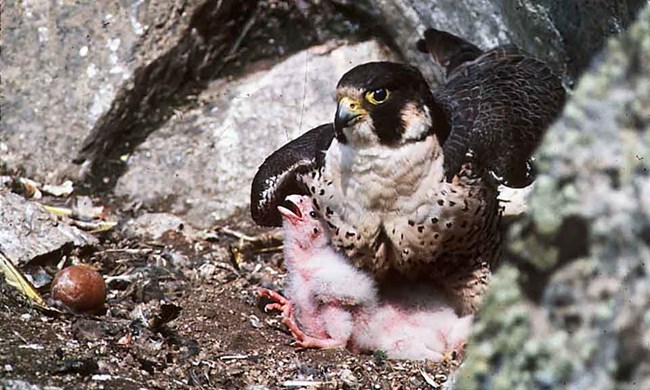 Birds of prey include eagles, hawks, falcons, ospreys, owls, and vultures. They have excellent vision, powerful beaks, and are expert aviators--all skills applied toward hunting and capturing their prey.
Some of the birds of prey commonly found in Alaska include
Bald Eagles
and
Golden Eagles
. The National Park Service has been engaged in long-term research documenting the recovery of
Peregrine Falcons
, specifically along the Yukon River in Yukon-Charley Rivers National Preserve.
Peale's Peregrine Falcon
, is a subspecies found only in the Seward area and in Kenai Fjords National Park.