Alaska's Inventory Program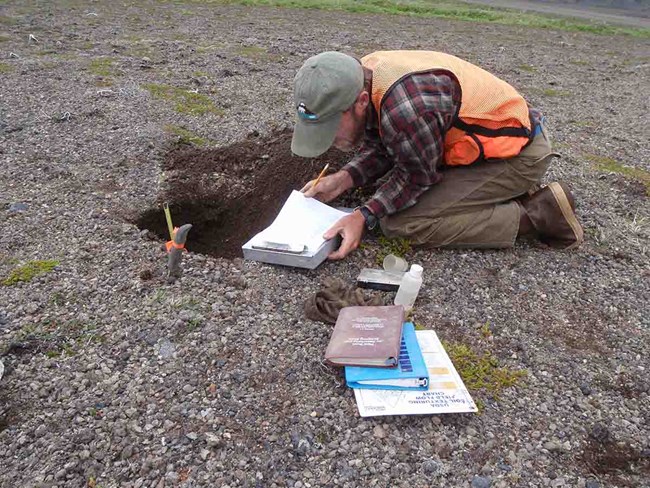 The inventory program provides information for a variety of resources, from bibliographies to species occurrence and distribution. This baseline is used to inform monitoring efforts, long-term management, and stewardship of natural resources in Alaska's parklands.
Over two-thirds of the land managed by the National Park Service is in Alaska. Because of the vast landscapes, coupled with extreme weather and short field seasons, a regional management approach has been established for base cartography, soils, and landcover inventory programs. The other nine inventories have been managed at a national level.
12 Basic Inventories
When the Inventory & Monitoring Program started, a set of 12 basic inventories was identified to help us better understand and manage park natural resources. These inventories were point-in-time surveys to learn about the location or condition of certain resources, including the presence, distribution, or status of plants and animals, air, water, soils, landforms, and climate.
National Inventory Reports and Data
Last updated: February 9, 2022