Regional Summaries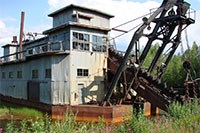 The wide variety of mining processes employed in search of valuable mineral commodities has made for fascinating study in the 49th state. From the Klondike Gold Rush that spread to the Yukon, to the current gold "rush" in the beach placers of the Nome coast, evidence of mining is found throughout the Alaskan parks.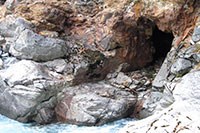 Approximately 70% of the abandoned mines recorded servicewide are located in 22 of the NPS units within the Pacific West Region (PWR). The vast majority of these, however, are found in the State of California and neighboring Nevada, with Death Valley, Mojave, Lake Mead, and Joshua Tree having by far the highest numbers of mines in the NPS.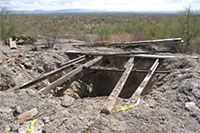 Forty-three parks in the Intermountain Region have AMLs consisting of underground mines where copper, lead, silver, zinc, and gold were mined;surface mines where cinder, stone, sand and gravel were excavated;and energy minerals sites where uranium, coal, oil and gas were extracted. In addition, many caves were mined for bat guano.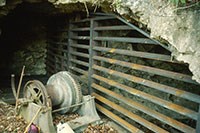 Of the 57 park units in the Midwest Region (MWR), only 19 contain evidence of past mining activity. The majority of MWR mining features are concentrated in a handful parks. There are 143 sites in the MWR, 80% of which are in six NPS units, with Buffalo National River (BUFF) in northwest Arkansas having by far the most.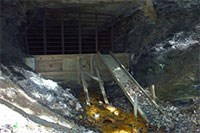 The National Park Service (NPS) Southeast Region (SER) Abandoned Mineral Lands (AML) Inventory and Assessment fieldwork and preliminary reporting concluded in June 2012. A total of seven parks were inventoried under contract during this initiative, with park-specific reports being developed as a final deliverable in addition to being included in the Servicewide AML database.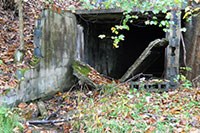 Pending...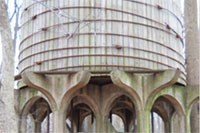 The National Capital Region (NCR) has abandoned mineral lands (AML) from historic and past underground and surface mining. Three parks (Chesapeake and Ohio Canal National Historical Park (CHOH), National Capital Parks-East (NACE), and Prince William Forest Park (PRWI) are in the NPS AML database.
Last updated: February 8, 2016