AML Closures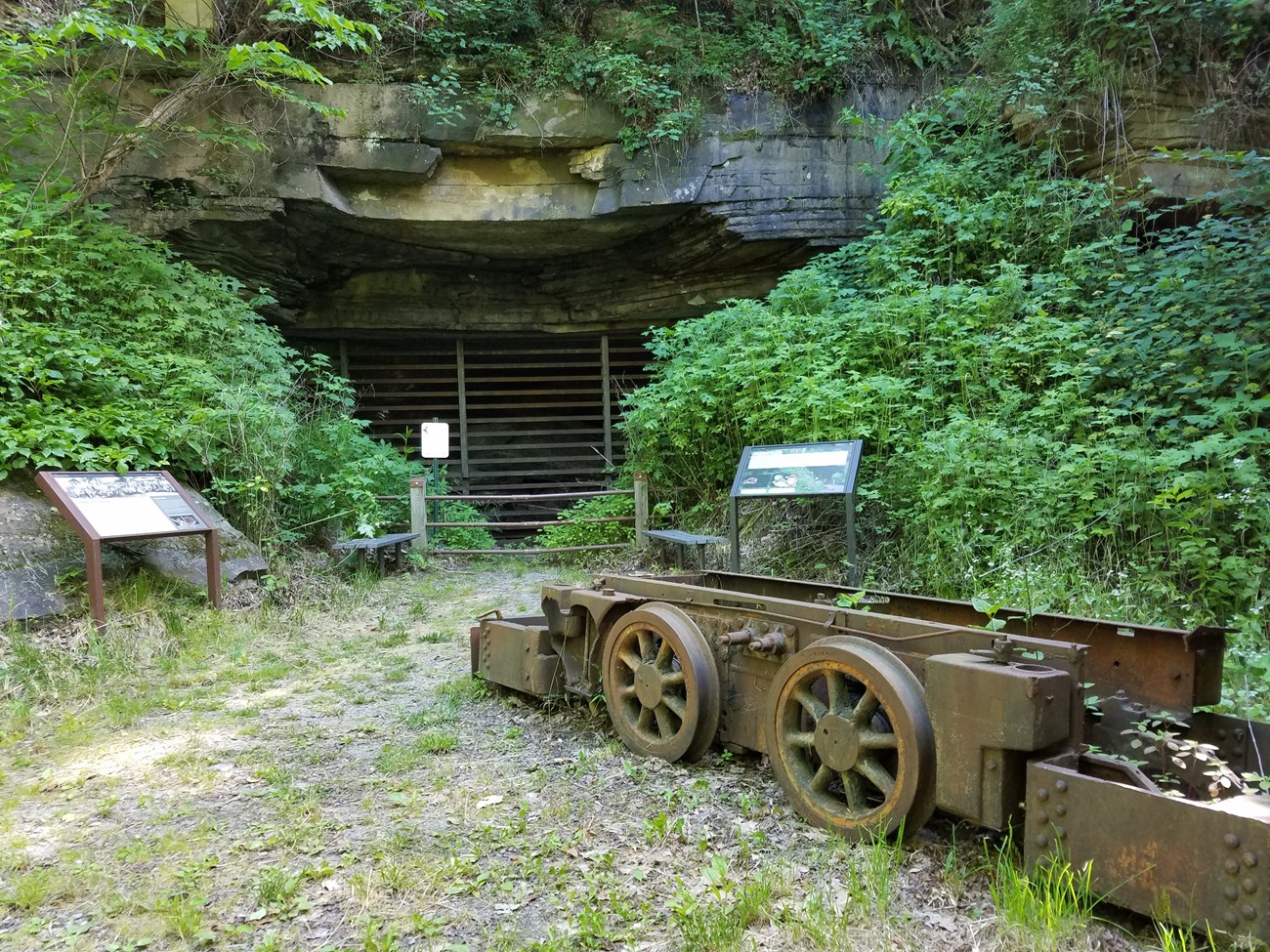 Introduction
NPS AML mitigation to date has focused on long-term closures of the most hazardous features or temporary closures to mitigate hazards until funding is available for long-term remediation such as gates or reclamation. If the hazard is particularly critical or if the resources are sensitive or severely damaged, park superintendents may close access to an AML site under an administrative order until the safety hazards or resource impacts have been remediated. Mitigation measures used to address AML risks vary depending upon site conditions, access, and mitigation needs for a given feature.
Mitigation Techniques typically used at NPS AML sites
Signs - used to prohibit access at AML sites with public safety hazards

Fences ranging from 3-strand wire fences to chain-link fences

Steel wire or cable nets for treating large mine openings or areas of potential subsidence

Earthen backfills to fill open voids; often preferred when wildlife habitat or historic significance are not primary considerations

Polyurethane foam (PUF) plugs used as bases for earthen backfill, enabling a large hole to be plugged with a relatively small amount of material

Rock or concrete barrier walls often used on horizontal mine entrances

Plugs of oil and gas wells

Steel gates and grates with or without lockable hatches to allow access when needed

Wildlife-accessible steel gates and cupolas to allow free movement of important wildlife species such as bats and desert tortoise, with or without lockable bars for human access

Reclamation to stabilize the terrain and return it to its approximate original contour, assure public safety, provide aesthetic improvement, and usually return the land to what, within the regional context, is considered a useful purpose

Removing or neutralizing explosives
All closure work done in and near bat habitat should be in compliance with the White Nose Syndrome decontamination protocol discussed on our Environmental Factors page and in the link, below.
Last updated: October 28, 2022