Weather
Loading weather forecast...
Seasons
General Weather: The Statue of Liberty is located in New York Harbor, which falls into the Marine Zone Forecast. The weather on Liberty Island varies considerably throughout the year. The average annual temperature is 55 °F (13 °C) but each season has its own character and casts a unique mood over the island. Temperatures and weather conditions can vary greatly from day-to-day. Visitors should plan accordingly to fully enjoy spending time at the Statue of Liberty.
Spring
Cool to warm weather; 50-70° F (10-21° C)
Temperatures become warmer, weather can be variable. Dress in layers to adjust the change in weather and spring showers.
Summer
Daytime: 70-90°+ F (26-32°+ C)
Summers are warm to hot and humid. Many days are sunny in the summer months so plan for being in the sun while visiting the island. We recommend that you travel with a refillable water bottle which can be filled in the Refreshment Building.
Fall
Like Spring, expect variable weather. 50-70° F (10-21° C)
Dress in layers to adjust to the changing weather.
Winter
Cold; 30° F (-1-5° C) low can go down to -5° F (-20° C)
It is typically colder and more windy in New York Harbor than in elsewhere in the New York City metropolitan area. Winters are cold and damp but many days can be clear and sunny. Average snow accumulation for the season is 25 to 35 inches (63 to 89 cm).
The Statue of Liberty's Tablet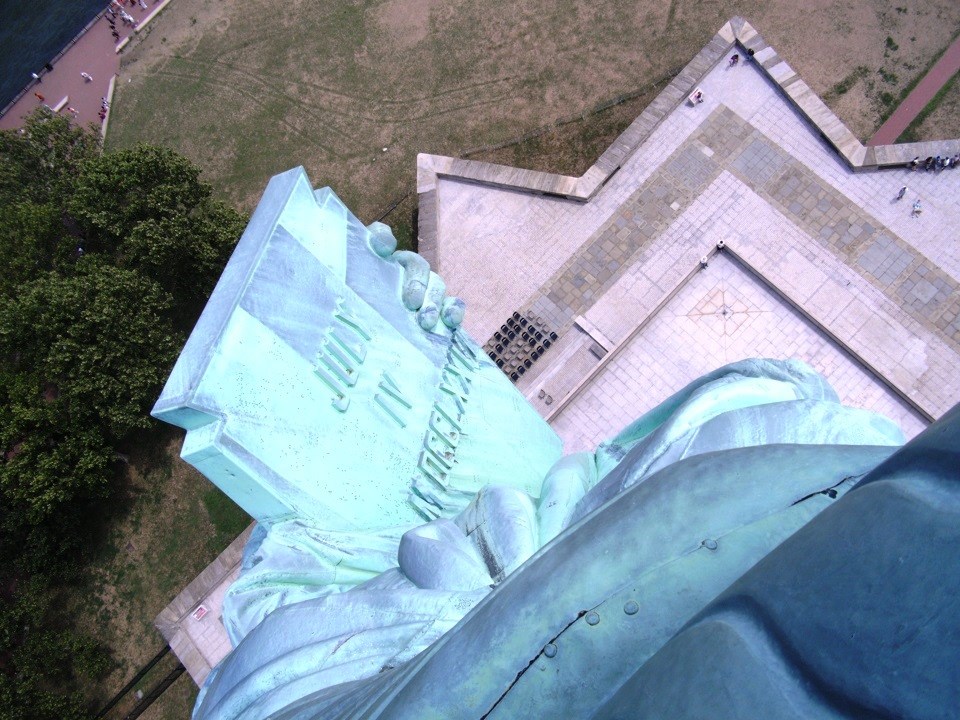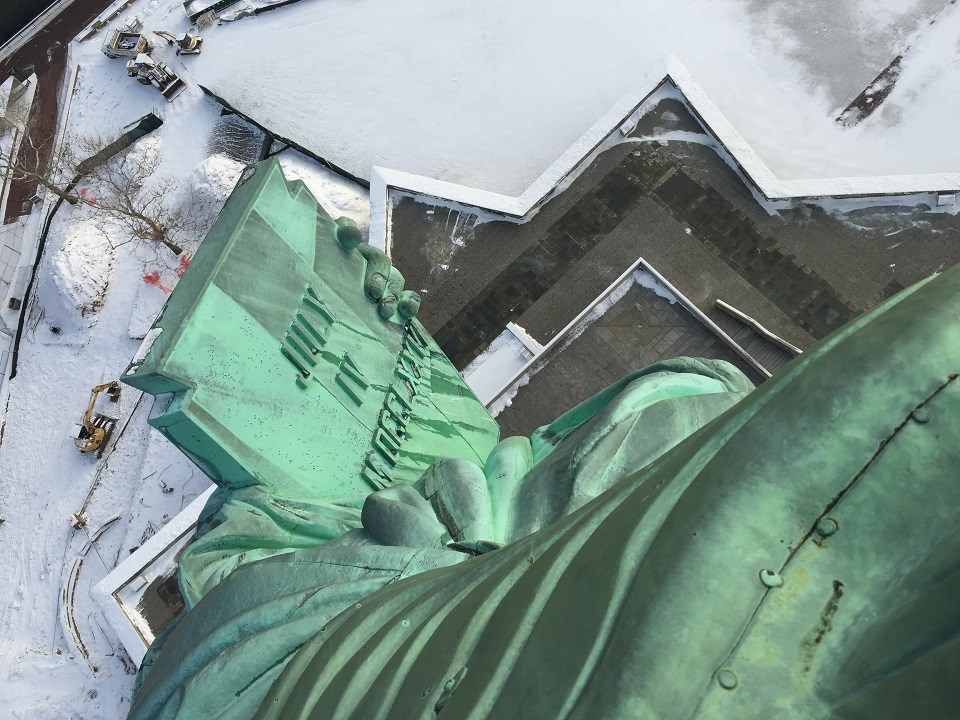 Left image
The Statue of Liberty's tablet in her left hand during the warmer months.
Credit: NPS Photo
Right image
The Statue of Liberty's tablet in her left hand during the snowy winter months.
Credit: NPS Photo
Last updated: July 22, 2021