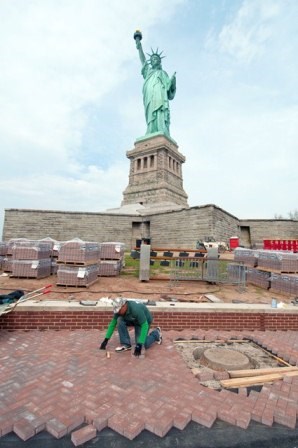 Free public domain images of the Statue of Liberty available for downloading
High-resolution photographs of Statue of Liberty National Monument and video footage of the interior of the Statue of Liberty may be downloaded here by anyone who wishes to use them.
Video files are offered in .MTS format and, when possible, in .WTS format as well. There is no difference in the content of these files.
All of the video and photographic content on this page was created by the National Park Service and is in the public domain. It may be used by anyone at any time without our permission or knowledge. Please credit all photos and videos to "National Park Service" (or "U.S. National Park Service" for media outside the United States).
To view or download the file, click the link. To save the file, right-click the link and select "Save Target As..."