William Maxwell Evarts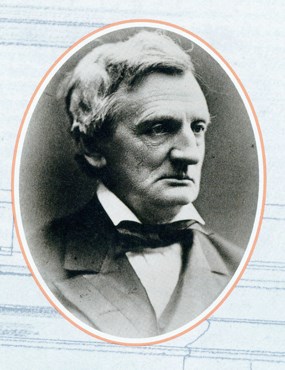 William Maxwell Evarts was a senior statesman and lawyer who served as chairman of the American Committee for the Statue of Liberty. When Edouard de Laboulaye asked his fellow Union League Club members (a group of people dedicated to the early Republican Party, the Union's cause in the American Civil War, and the abolition of slavery) to help raise funds for the Statue of Liberty's pedestal, Evarts quickly said yes. He was then named chairmen of The American Committee for the Statue of Liberty and held the position from 1877 to 1886. Evarts was the key figure in ensuring the success of the fundraising campaign; it was his years of commitment to the project and his willingness to exert his social and political influence that legitimized the campaign before the press and the public.
Even more important than his fundraising efforts was Evart's political influence in Congress and with President Ulysses S. Grant. After much persuasion from Evarts, a joint congressional resolution that officially accepted the Statue as a gift from France passed on March 3, 1877. Additionally, Congress appropriated $56,000 to the pedestal's construction. Evarts died on February 28, 1901 in New York City.
Last updated: February 26, 2015