Changing Landscapes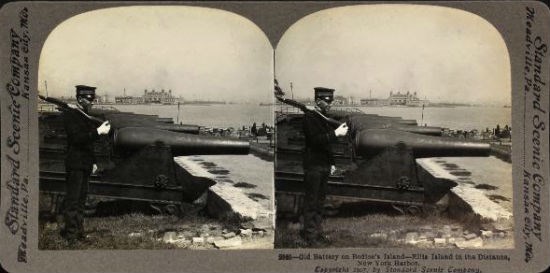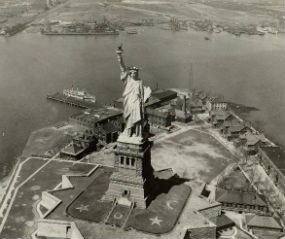 A Shared Island
At the time of its dedication in 1886, President Grover Cleveland placed the Statue of Liberty under the administration of the U.S. Lighthouse Board, since it was categorized as a federal lighthouse. Although the Statue's torch had been electrified for use as a lighthouse in 1886, the Statue had not been designed for this purpose and was not very effective. In 1901, the Statue was transferred to the U.S. Department of War.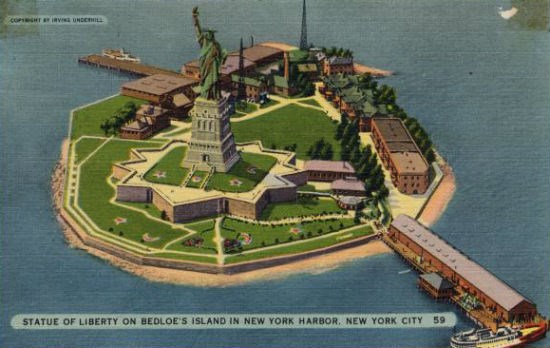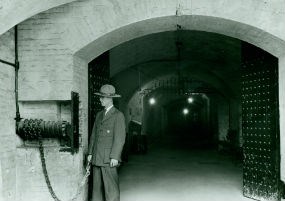 Change in Administration
When the National Park Service was granted control of the island in 1937, they decided to redesign it so that the island's landscape complimented the Statue of Liberty. This was the first time that the Statue and Bedloe's Island would be pulled together into a unified design. Norman T. Newton, a landscape architect for the National Park Service, created a master plan that would transform Bedloe's Island. Newton's plan was intended to attract visitors to the island and provide a proper setting for the Statue, now a national monument. Newton's plans called for army buildings to be demolished and for lawns and promenades to be created in their place. The intent of this plan was to heighten the appeal of the island and provide a beautiful backdrop for the Statue.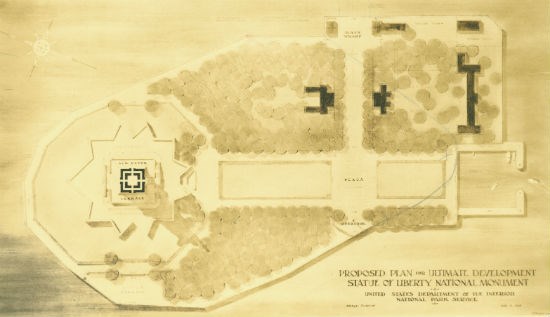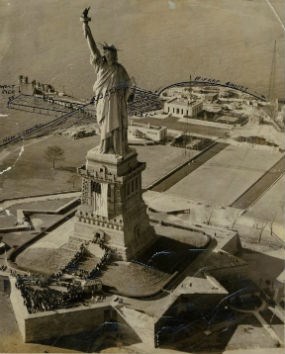 Island Improvements
In the spring of 1937, several New Deal programs, including the Public Works Administration (or PWA), under the administration of Franklin D. Roosevelt, enabled the National Park Service to begin implementing Norman T. Newton's master plan. In 1939 the National Park Service began refurbishing both the Statue and additional structures on the island. Work continued on the island until the beginning of World War II. When the United States entered the war in 1941, resources were diverted to the war effort from the public works projects and work on the island halted. In 1948, following public complaints about the shabby condition on the island, Congress appropriated $110,000 to the Statue of Liberty. With renewed funding, workers tore down the abandoned and dilapidated army structures, planted trees and paved pathways.
Work on the island was completed by 1957. The renovation marked a turning point for Bedloe's Island because it transformed the island into a park. To commemorate this event, Bedloe's Island was renamed Liberty Island in 1956 through a joint resolution in Congress and signed into law by President Dwight D. Eisenhower.

Last updated: February 26, 2015