Main Mall Paving and Tree Restoration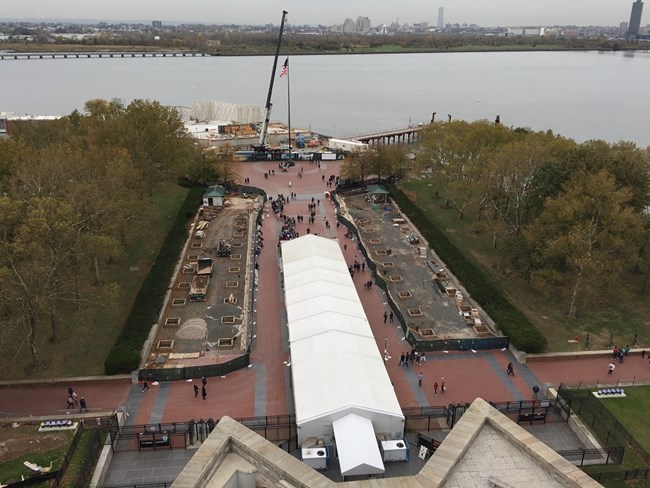 What's Happening?
In 2012, Hurricane Sandy caused major flooding over much of Liberty Island. We are excavating the tree panels that flank the Main Mall on Liberty Island and replacing the existing soil with structural soil, which is designed to better support high levels of foot traffic, as well as tree growth. The trees will be replanted in the panels with salt-resistant species, and the area will be repaved with brick pavers.
Why Are We Doing This Project?
The trees that we removed from the panels were severely stunted and in poor health from their confined growing conditions and salt intrusion into the soil during Hurricane Sandy. Heavy equipment necessary to repair the storm damage resulted in the cracking of pavement on the island, especially the black granite banding. Also, soil displacement from the expansion of their roots had made the walking surface above them uneven and unsafe for visitors. The new structured soil and pavers will allow the new trees and roots to grow unencumbered while maintaining a smooth surface for visitors to enjoy.
How Will This Impact Your Visit?
While we are renovating the tree panels, there will be noise and construction activity in and around the Main Mall. The Arrival Mall and Flagpole Circle construction program will replace cracked granite pavers with cement pavers. There may be short-term, temporary closures of parts of the Main Mall and Flag Plaza as work progresses.
When Will This Happen?
Work on the tree panels is ongoing now. The planned completion date for the whole project is in early 2018.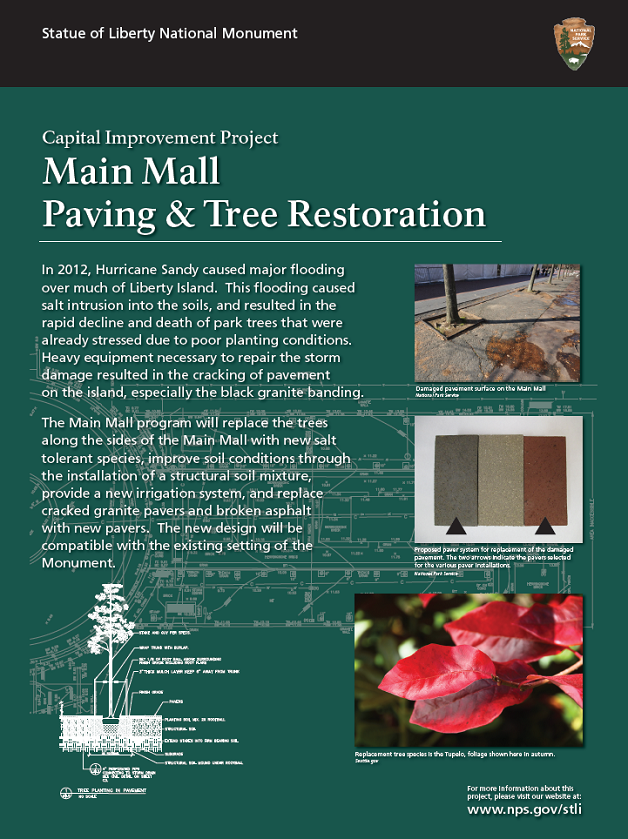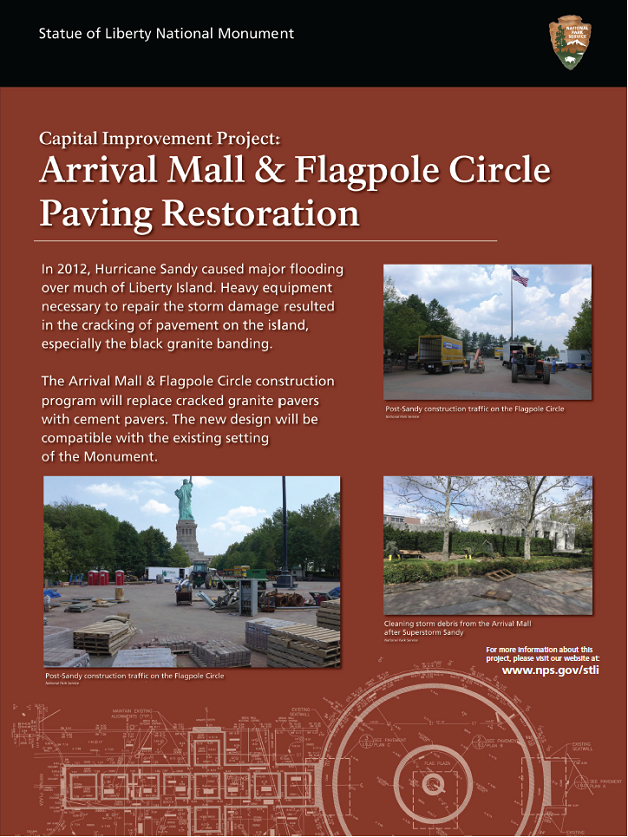 Last updated: November 9, 2017