Park Planning
Below are past projects that were completed on Liberty Island.
This work was carefully planned to enrich the experience of visitors, to make the island more attractive, eliminate safety hazards, and provide a more efficient and comfortable visitor screening process.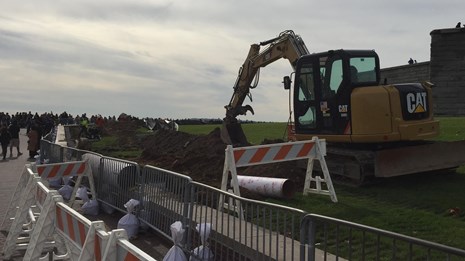 Perimeter Landscape Fencing Installation
New, permanent fencing is being installed around Lady Liberty.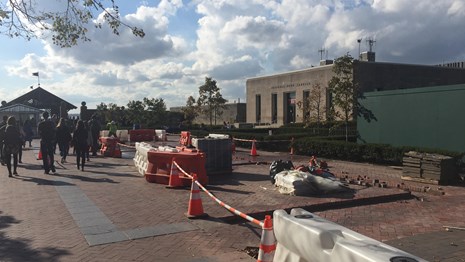 Main Mall Paving and Tree Restoration
Salt tolerant trees are being planted as well as replacing broken pavers around the island.


Last updated: May 15, 2021