Perimeter Landscape Fencing Installation Project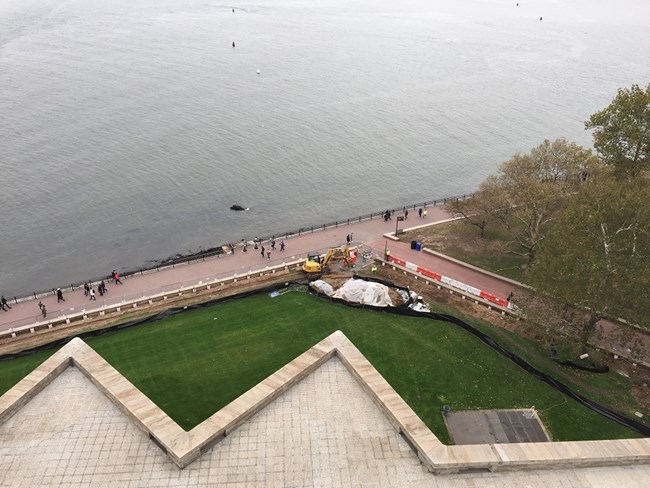 What's Happening?
This project scope includes building a fence along the perimeter of the knee wall surrounding Fort Wood. The fence will be made of metal mesh supported by flat posts, with tube railings at the top and a cable support at the boom.
As part of the park's turf management program, establishment of the permanent fence will replace the existing temporary barricades.
Why Are We Doing This Project?
The high level of visitation to Liberty Island and the desire of our guests to approach the front of the monument make it all but impossible to keep the lawn surrounding Lady Liberty healthy and green. To preserve the turf, and the park-like setting of the statue, the National Park Service installed temporary metal barricades to prevent the trampling of the grass. This project will replace this temporary barricade with a more attractive and permanent metal fence. The fence will be behind the back of the existing seating wall around the lawn, so our visitors will still be able to pose for all those iconic photos with Lady Liberty.
How Will This Impact Your Visit?
The fencing portion of the work will temporarily disrupt pedestrian flow around the perimeter walks at times. However, at least parts of the walks will always be open for visitors to enjoy.
When Will This Happen?
Work on the perimeter fencing is ongoing now. The planned completion date for the whole project is in early 2018.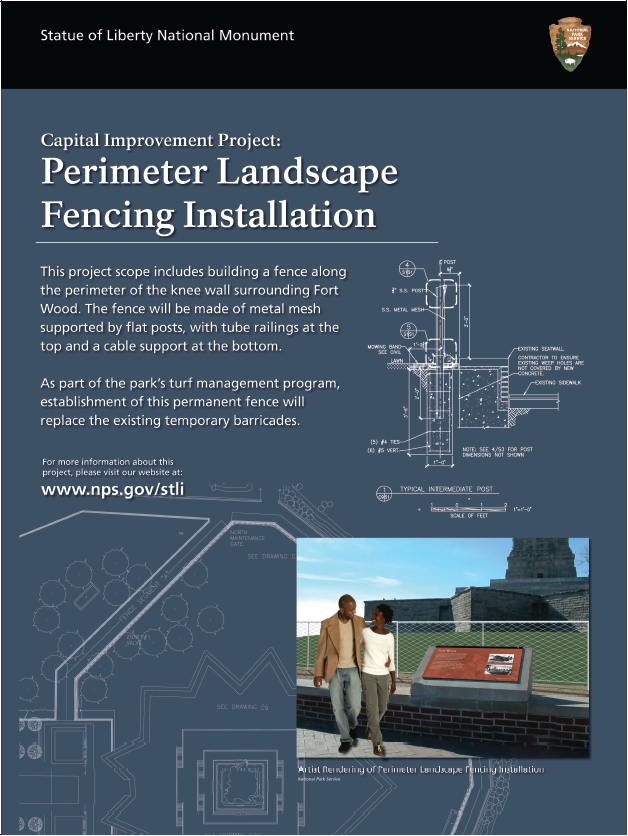 Last updated: November 9, 2017