Artifact Conservation Project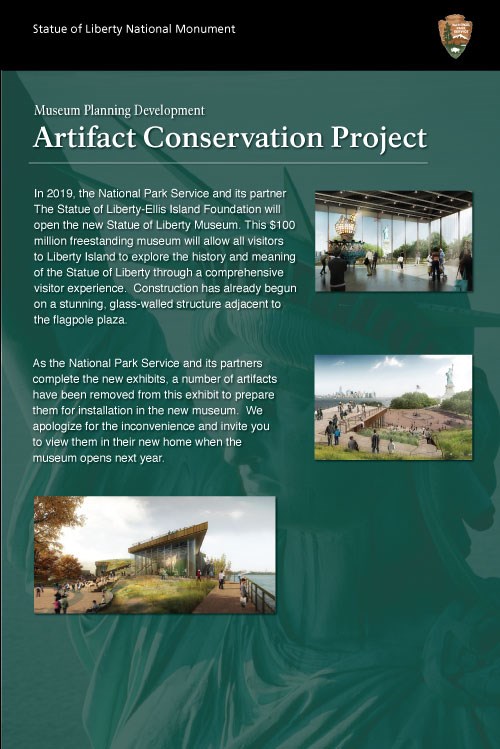 What's Happening?
A new Statue of Liberty Museum will be opening in the early summer of 2019. This freestanding museum will allow visitors to Liberty Island the opportunity to explore the history and meaning of the Statue of Liberty through a comprehensive visitor experience. In order to complete these new exhibits, a number of artifacts have been removed from the existing museum in the base of the Statue's pedestal.
Why Are we Doing This Project?
The National Park Service and its partner the Statue of Liberty-Ellis Island Foundation need to prepare the artifacts for installation in the new museum.
How Will This Impact Your Visit?
The current museum is still open to visitors with crown and pedestal tickets. Visitors will be able to view the remaining artifacts still on display. We apologize for the inconvenience and invite you to visit the new museum when it opens.
When Will This Happen?
The Artifact Conservation Project has already begun. The new museum is projected to open in early summer 2019.
Armature Bars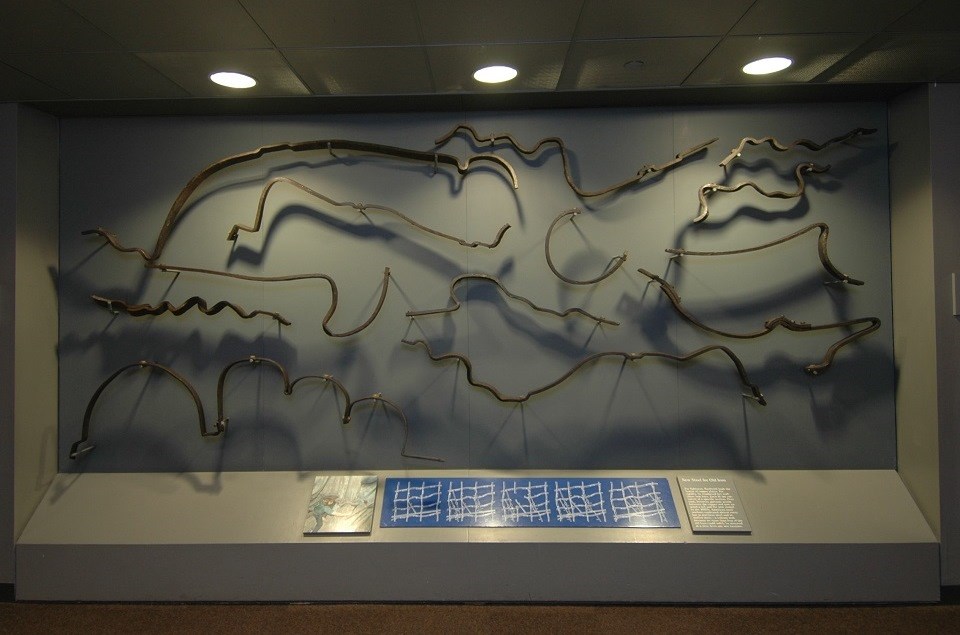 The armature bars that were on display within the Statue of Liberty museum before they were removed.
NPS Photo
After many of the armature bars were taken down in order to prepare them for the new museum exhibit.
NPS Photo
---
Last updated: January 16, 2019