US WWII arms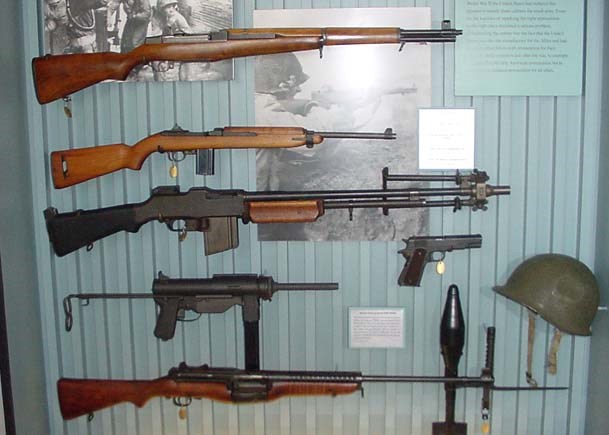 During the Civil War both the Union and, especially, the Confederate Armies were confronted with almost insurmountable logistical problems created by the dozens, even hundreds, of different sizes of ammunition used by each side. By World War II, the United States had reduced this number to merely three calibers for small arms. Even so, the logistics of supplying the right ammunition to the right place remained a serious problem. Complicating the matter was the fact that the United States was also the manufactory for the Allies and had to supply allied forces with ammunition for their weapons. Such confusion led, after the war, to attempts to standardize not only American ammunition but to agree upon a standard ammunition for all allies.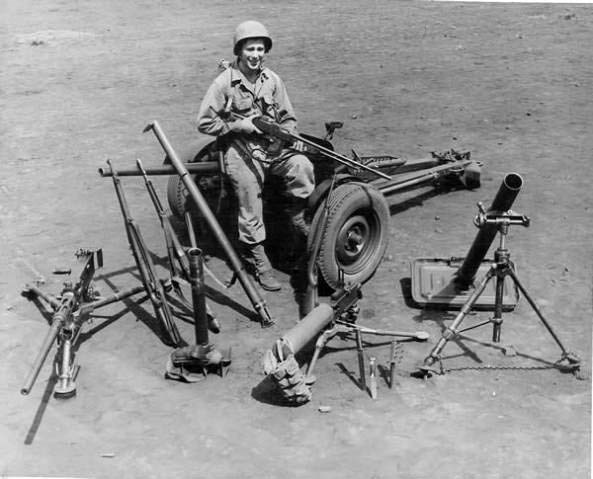 U.S. Rifle caliber .30 M1 SPAR7218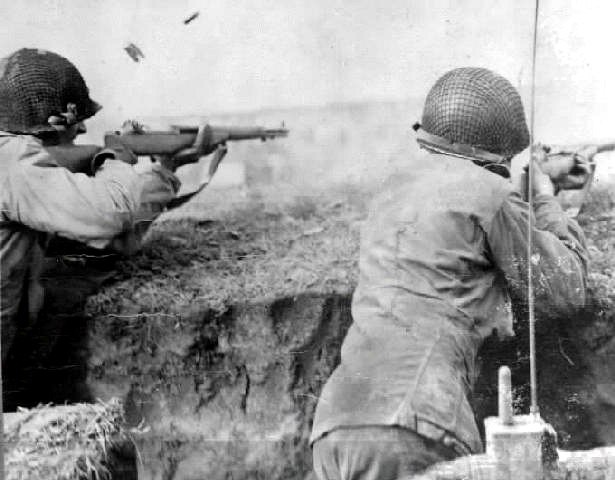 In this combat image, a US soldier may be seen firing his M1 Rifle, with the final empty cartridge case and empty clip seen ejected from the weapon.
_______________

U.S. Carbine caliber .30 M1 SPAR1721

Browning Automatic Rifle caliber .30 M1918A2 SPAR3560
____________

Submachine Gun caliber .45 M3A1 SPAR1560
___________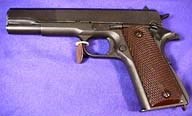 Automatic Pistol caliber .45 M1911A1 SPAR1386
____________

Johnson Semi-Automatic Rifle M1941 SPAR4454
The Johnson rifle, named for its inventor Captain Melvin M. Johnson, USMC, was developed before World War II. The recoil-operated semi-automatic weapon is not as familiar as the other weapons in this exhibit. Because Garand's rifle was already in full production, the Johnson Rifle saw only limited service in World War II, principally by the Marine Corps in the Pacific.
Last updated: February 26, 2015