Steam Power

The introduction of steam power in the two decades before the Civil War freed the Armory from dependence on an uncertain waterpower and made it possible to transfer some manufacturing operations to the Hill shops. The Water shops remained important, however, and their efficiency was increased by combining all activities at the Upper Water Shops site.
Relying on a steam engine as a central power source required energy to be transferred to individual machines, resulting in the profusion of belts and shafts that characterizes late-nineteenth century shops. Meanwhile, the machines themselves were being steadily improved, making it possible to work to finer tolerances. These changes were accompanied by the development of more exact measuring devices, such as the screw micrometer and the headspace gauge.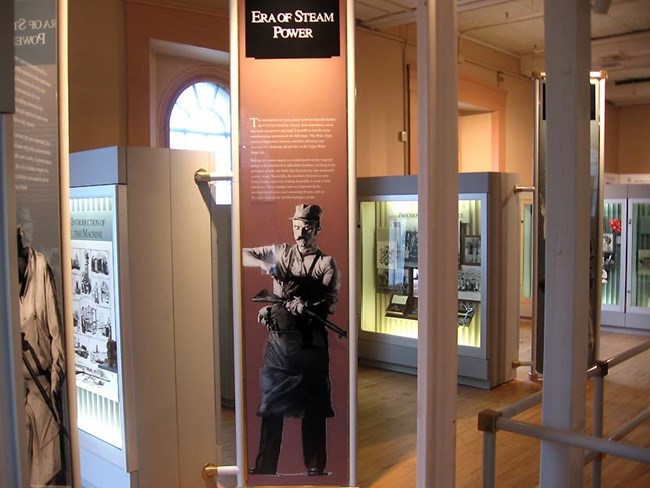 The
ERA OF STEAM POWER
exhibit area, cases 63, & 64 and the Barrel-Straightening station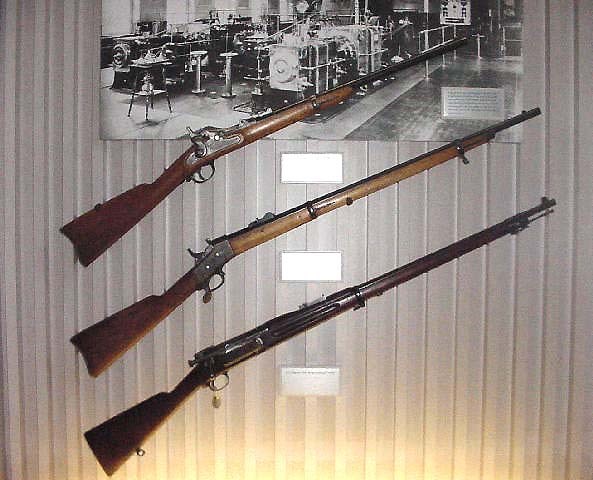 Changes came slowly to the Armory. Steam replaced water as the prime motive force, but in the workshops, belts and line shafting still drove the machines.
Weapons displayed top to bottom catalog#
U.S. "Trapdoor" Carbine M1870 SPAR 1110
U.S. Navy "Rolling Block" Rifle M1870 SPAR 6006
U.S. Magazine Rifle "Krag-Jorgensen" M1892 SPAR 6364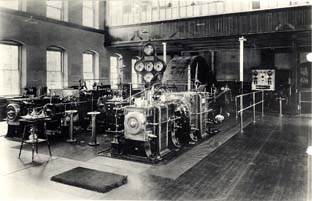 Pride of work and workmanship is evident in the weapons and workshops of the Armory. Even the steam-powered Corliss engine, used to generate some electricity for lighting, was a source of pride as evidenced by the care which was lavished on it. Notice the oil cans set out on the small table like a silver tea service.

Obviously, a gun cannot shoot straight if the barrel is not straight. The technique for straightening a barrel has changed little over the years. The tested looks through the barrel at a scribed line seeing what was described in the 1850's as "very resplendent congeries of concentric rings, forming a spectacle of very dazzling brilliancy." Look through these barrels and pull the lever. The distortion caused by the bend in the barrel will become apparent.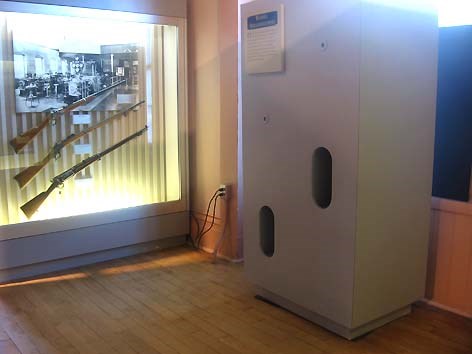 Try your skill at barrel straightening! See what a barrel straightener sees!
Located between exhibit CASE 63 and CASE 64 is a barrel straightener mounted in a box for you to use.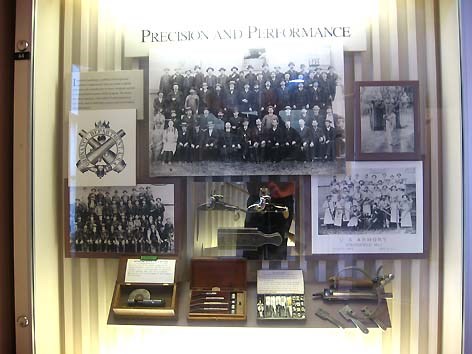 Precision and Performance
Improved metallurgy combined with improved machinery tightened the tolerances that could be achieved in the manufacture of newer weapons and led to increased performance of the weapons. To ensure that these tolerances were achieved and maintained new tools, such as head space gauges and micrometers, were introduced.
VIDEO - final assembly & inspection during a visit by a British delegation to Springfield Armory in the early 1850's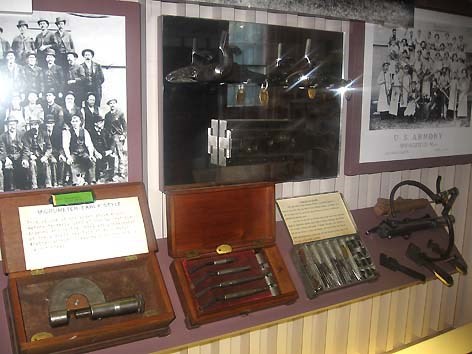 Close-up of CASE 64
Shown here are some of the jigs, gauges, tapes & dies used in Armory production in the mid-19th Century. The group portraits are from September 1886.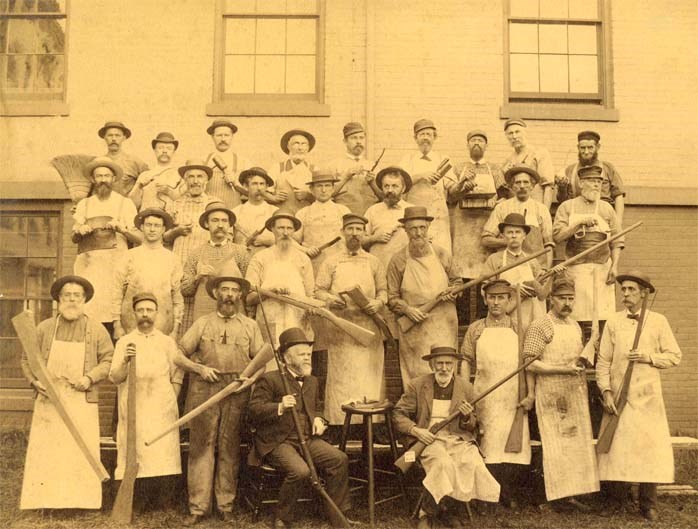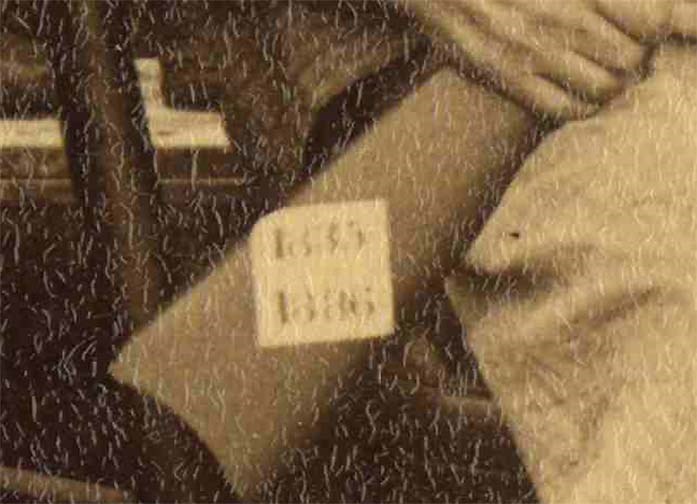 Last updated: February 26, 2015