Places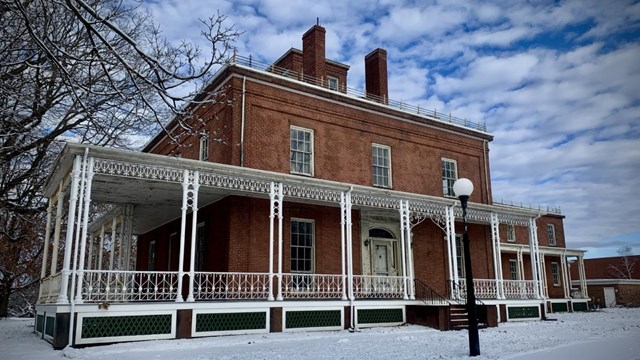 Commanding Officer's Quarters
Where did the Superintendents and Commandants of the Armory live?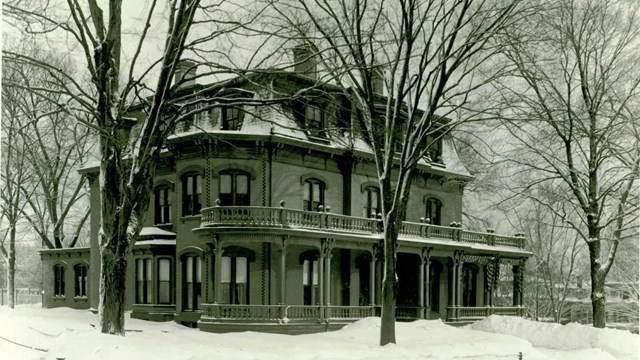 Junior Officer's Quarters
Learn more about the unique duplex on the grounds of the Armory!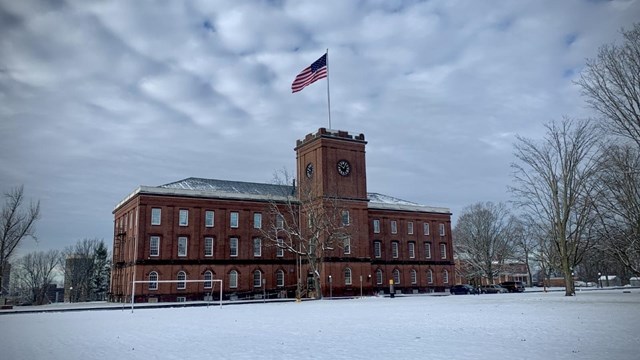 The Main Arsenal
Want to learn more about the defining building of Springfield Armory? Click here!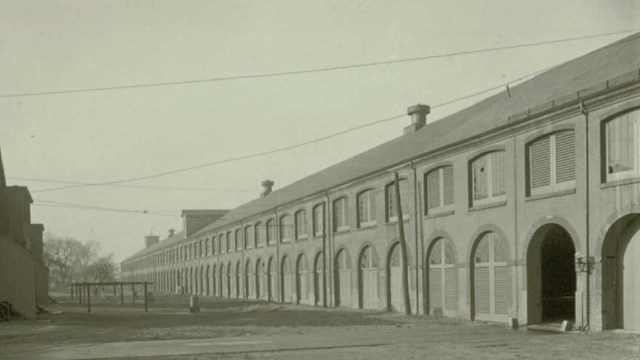 Building 19
Learn more about the building were wood was seasoned and stored for the Armory.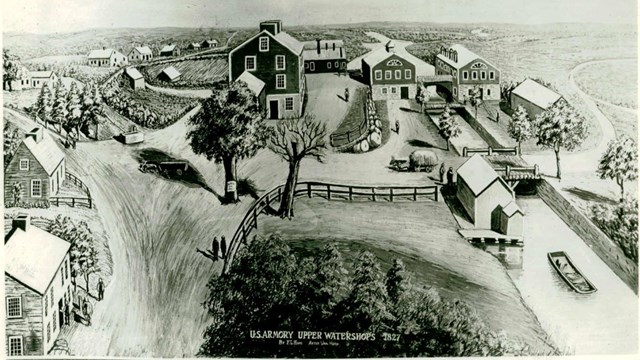 The Watershops
Curious about the 'Other' Armory? Learn more about the Watershops located on the Mill River!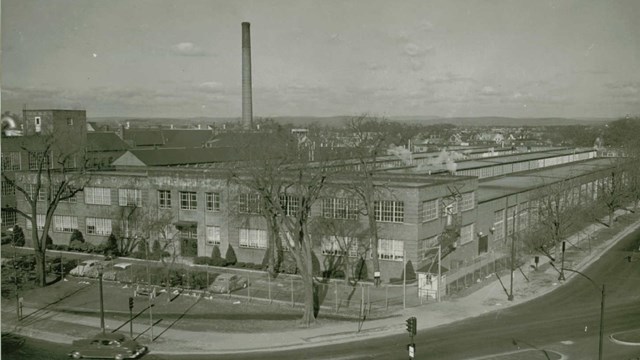 Building 104
Here millions of M1's were produced during World War II with over a thousand being produced a day!
Quabbin Reservoir
Quabbin Reservoir was constructed by the Commonwealth of Massachusetts in the late 1930s to increase fresh water supply for the City of Boston and other towns. The US Army and Springfield Armory maintained a testing facility on the southern end of the Reservoir after the Second World War. Today, the site is being reclaimed, but vestiges of the facility can still be seen. The area is now one of the best areas in the state to find Bald Eagles and other wildlife.
Railhead
The railhead on Page Boulevard was the site of a major test facility for Springfield Armory, and also the primary point of arrival for raw materials and other supplies needed for manufacturing operations. Major weapons systems, including the M61 Vulcan were tested and evaluated at this site. Today, the site is owned and operated by Smith & Wesson.


Last updated: December 9, 2021