Experimental rifle by John Pedersen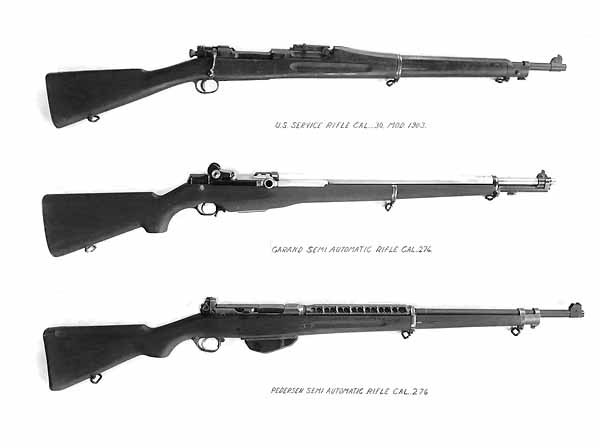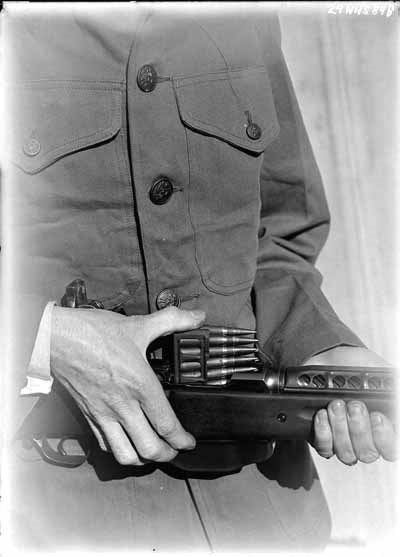 Pedersen T1 Rifle .276 caliber SPAR1329
The Army contracted with John D. Pedersen to develop a rifle in competition with Garand's rifle. Pedersen's version, shown here, had a mechanism similar to the Luger pistols. His rifle, first presented in February 1924, employed a delayed blowback action in which two opposed caming blocks are held by a link in the form of a toggle. The camming surfaces on the blocks rotate on eachother as the breech block is forced to the rear upon firing. It loaded with a ten-round charger.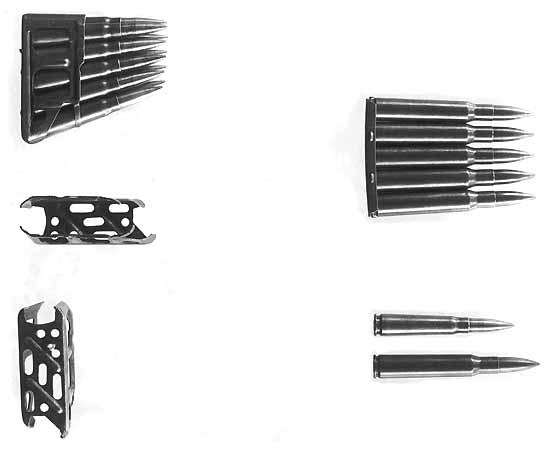 The .276" caliber cartridge was introduced for the testing of trial guns in 1923. The .30" '06 caliber cartridge, used so effectively in long range machine gun tactics, had previously been an infantry cartridge, too. Some army officers thought that a rifle of less caliber, using a lighter cartridge, might offer advantages allowing more cartridges to be carried.
Here can be seen the .276" caliber cartridge next to the .30" '06 caliber cartridge on the right of the photo. The .30" '06 caliber cartridge is shown above them in a five-round clip as used in the US M1903 rifle. To the left is the .276" caliber cartridge in a ten-round charger used in the Pedersen T1 rifle.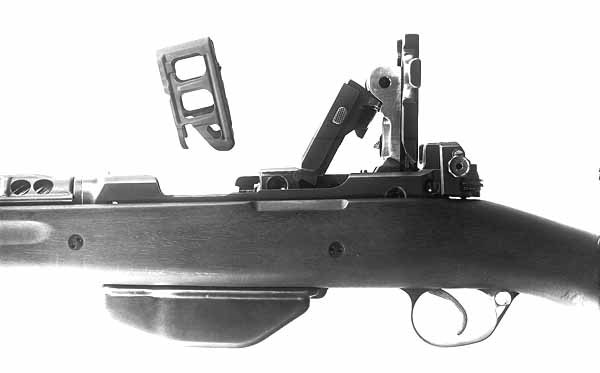 Last updated: February 26, 2015