Plan Your Visit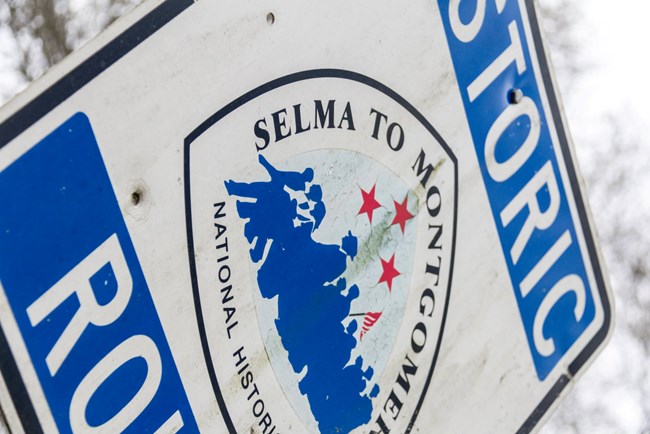 Planning to visit the Selma to Montgomery National Historic Trail?
Start your journey in Marion, AL, the location where Jimmie Lee Jackson was shot by an Alabama State Trooper on February 18th, 1965 and died February 26 in Selma. Mr. Jackson's death was among the catalyst that lead to the Selma to Montgomery March in 1965.

After departing Marion, visitors can follow the marked Selma to Montgomery National Historic Trail Route Signs to The City of Selma and visit the Selma Interpretive Center, located at the intersection of Water Ave. and Broad St. Here you can learn about the city's role in the Civil Rights Movement and the sites made famous that still exist today.

When you leave Selma over the Edmund Pettus Bridge along U.S. Hwy. 80 you'll then be able to follow the 54-mile route taken by the foot soldiers in 1965. Along the way stop at the Lowndes Interpretive Center, near the site of historic "Tent City," approximately halfway between Selma and Montgomery, in White Hall.

Afterward, continue on U.S. Hwy. 80 toward Montgomery stopping along the way at important points along the march. In Montgomery continue to follow the trail signs throughout the city. Your journey concludes at the steps of the Alabama State Capitol where Dr. Martin Luther King, Jr. and a host of others addressed a crowd of 25,000 people in support of equal voting rights for all.

When planning to visit the Selma to Montgomery National Historic Trail, allow sufficient time to stop and see the sights, envision the march, feel the tension, cross the bridge, follow the paths of the foot soldiers, and end in triumph!




Last updated: September 13, 2022