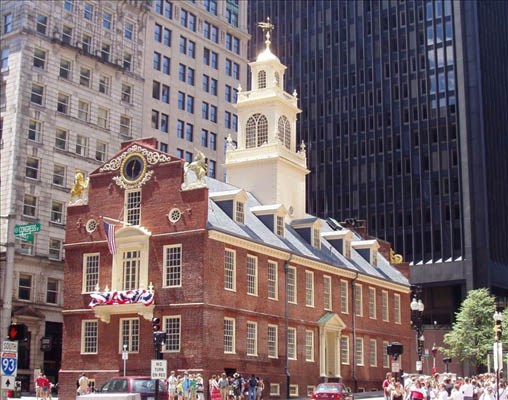 Like many American leaders, John Glover paid a considerable cost in the cause of independence, losing much of his personal wealth, his good health, and his wife and two children during the war years.
His eldest son, John Jr., a captain in Glover's regiment in 1776, was captured later in the war and died after being transported to England. In the fall of 1778, he suffered the loss of his beloved wife Hannah, the mother of his 11 children, after a long illness that she contracted during the war. For the next two years, he balanced military duties with raising his many children. Glover re-married, to a cousin of Paul Revere, in 1780.
Glover was a humble man, satisfied to return to a quiet civilian life as a respected local figure, enjoying the fruits of American independence which he was so instrumental in securing. He was selected to six terms as a town Selectmen and two terms in the Massachusetts legislature. Additionally, he represented Marblehead in the Massachusetts state ratifying convention in 1788, voting for the new Federal Constitution.
When the war began, Glover invested considerable personal wealth in Continental securities used to finance the war and contributed his vessel to the American cause. During the conflict, his assets helped to recruit and even to provision troops under his command. Glover's commercial fortunes plummeted as Marblehead's maritime economy was devastated during the war and, like much of New England, suffered a post-war depression, partly because of the disruption of trade with Great Britain. However, using the same skills and knowledge that had developed his colonial business enterprise, Glover gradually re-established his profitable merchant and fishing operations.