Pets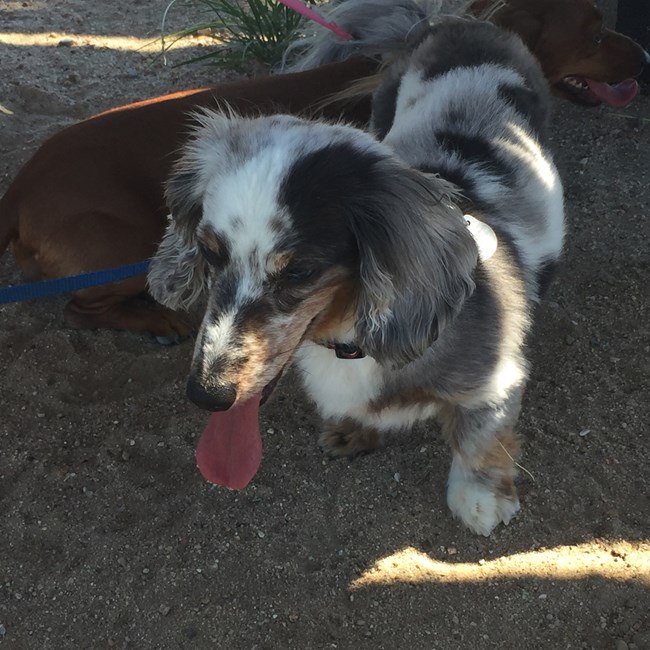 Pets are welcome so long as they are leashed and under their owner's control at all times while visiting Sand Creek Massacre NHS.
Pets are not allowed into any of the park buildings but are more than welcome to accompany their owners as they walk our trails, read our signage, and participate in park programming.
Owners are responsible for cleaning up after their pets.
During the summer months, Sand Creek Massacre NHS is home to many biting insects and snakes. For the safety of their pets, visitors are required to keep their pets leashed and on established trails at all times.
Due to high summer temperatures that often exceed 100 degrees and the lack of shade over much of the site, visitors are encouraged to watch their pets closely. Animals with thick coats or short snouts can quickly overheat in high temperatures. Water is readily available at the Visitor Contact Station for both four-legged and two-legged visitors.
Last updated: August 18, 2018