Oliver Baxter Biography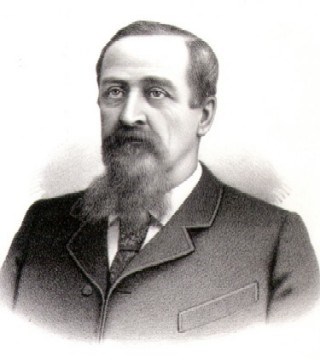 Oliver Baxter's career in southern Colorado generated huge success in ranching, banking, and real estate. Captain Baxter served Pueblo County as Commissioner Alderman, School Board Director, and Legislator. He saw credit from helping to organize the Pueblo Club (Chamber of Commerce) and the Pueblo Gas & Electric Company.
In 1864, Oliver Baxter recruited and commanded Company G, 3rd Colorado Cavalry. The Company later actively participated in the Sand Creek Massacre. Shortly after Baxter's passing in 1910, a local newspaper noted, "When the Indians became troublesome in Colorado, Mr. Baxter again displayed his dauntless courage and was active against them. He was in the bloody battle of Sand Creek when the Colorado pioneers utterly destroyed the flower of the Indian warriors and scattered the few members of the tribe left alive."
Of Baxter's company, regimental commander George Shoup noted, "Company G, led by Captain Baxter and Lieutenant Templeton, pursued the demoralized and flying savages to the south and west, killing upward of 20 Indians."
Baxter's obituary noted, "[H]is word was iron clad and that there was no more loved man in the entire state…He was a friend of the friendless and his deeds of charity, unheralded to the public, were legion."
Baxter sought and received membership to the Odd Fellows, the Southern Colorado Pioneer's Association, and the Grand Army of the Republic. One of his homes, the Baxter House, on 15th Street in Pueblo, is on the National Register. The Pueblo Hall of Fame inducted Baxter to their rolls in 1991.
Oliver Baxter's story demonstrates the honors and prestige placed on veterans of the Sand Creek Massacre by Coloradans. Instead of receiving condemnation, Baxter actively prospered in the state and newspapers lauded his service. No mention appeared in these reports and obituaries of the three federal inquiries and years of warfare that followed the Sand Creek Massacre.
Last updated: January 5, 2017