Ranger Visits to Area Schools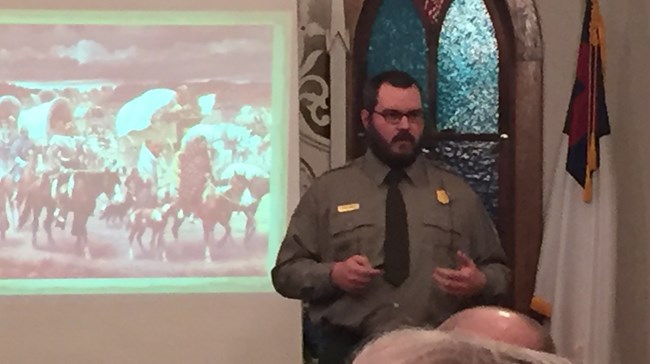 Depending on the time of year, park staff may be available to conduct in-class education programs. Having a ranger visit your school is a great way to learn about the Sand Creek Massacre NHS and the National Park Service.

Park staff present an illustrated talk 15 to 20 minutes in length, with a following question-and-answer segment. Total program length is approximately 30 to 45 minutes.

Programs can be adjusted to fit the needs of the educator. Distance of travel from the park, park budget constraints, and/or availability of park staff may be limiting factors, advance planning is critical to ensuring a successful visit.

To Schedule a Ranger classroom visit, please email us or call (719) 438-5916.
Last updated: November 30, 2023