Hill Top Talk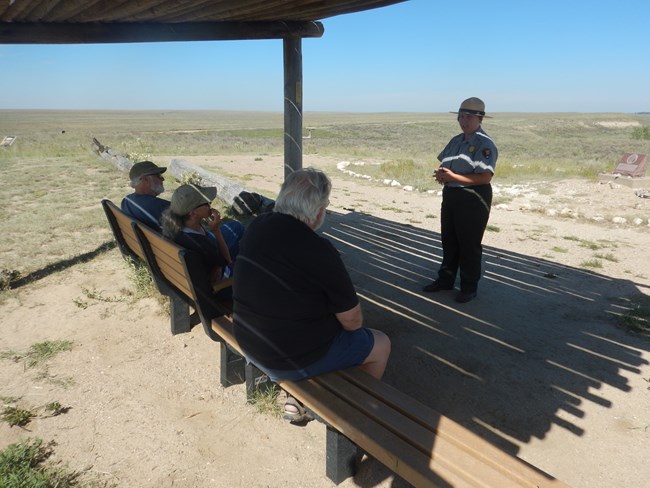 For groups with more time, the park offers the Hill Top Talk. Groups meet a ranger at the Monument Hill Overlook for a more in-depth discussion on the Sand Creek Massacre. This talk will include the following:
The Cheyenne and Arapaho

California and Colorado Gold Rushes

Indian War of 1864

Sand Creek Massacre

Events leading to the formation of the park
With additional questions from the group, this program can often last up to one hour. Educators should plan on a one hour block of time for this ranger-led program.
Last updated: September 20, 2018