Transportation on San Juan Island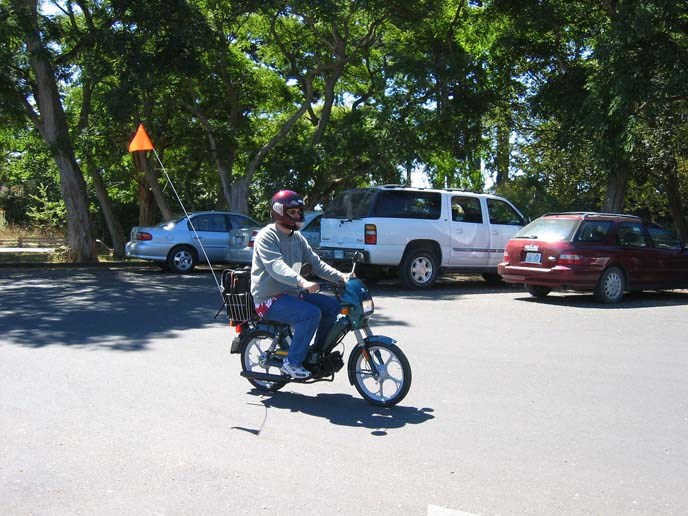 San Juan Transit & Charter Service: 378-8887 or (800)887-8387
Regularly scheduled routes north to Roche harbor during the summer season with charters available to American Camp. This company also provides guided tours of the island.
Bob's Taxi & Tours: 378-6777 or (877)4-TAXIBOB. Service to all points on request.

Classic Cab Company: 378-7519

San Juan Taxi &Tours 378-3550 or 378-TAXI

M&W Rental Cars: 378-2794 or (800)323-6037
Automobile rentals and sales.

Susie's Mopeds: 378-5244 or (800)532-0087
Mopeds and automobiles.

Island Bicycles:378-4941
A Word About Riding Mopeds and Bicycles: Cyclists and moped riders can be lulled into a false sense of security by the island's rural atmosphere. Don't be fooled. The main routes on San Juan Island (see map) are county roads with speed limits of 45 mph, except where posted. Bicycle lanes are limited, especially on Cattle Point Road, so riders should exercise extreme caution, especially when accompanying children. Please ride single file, well spaced in groups of three to four, and move completely off the road when stopped. Before exiting park access roads be sure to come to a complete stop and look both ways before entering the roadway.
Last updated: February 1, 2015