Special Use Permits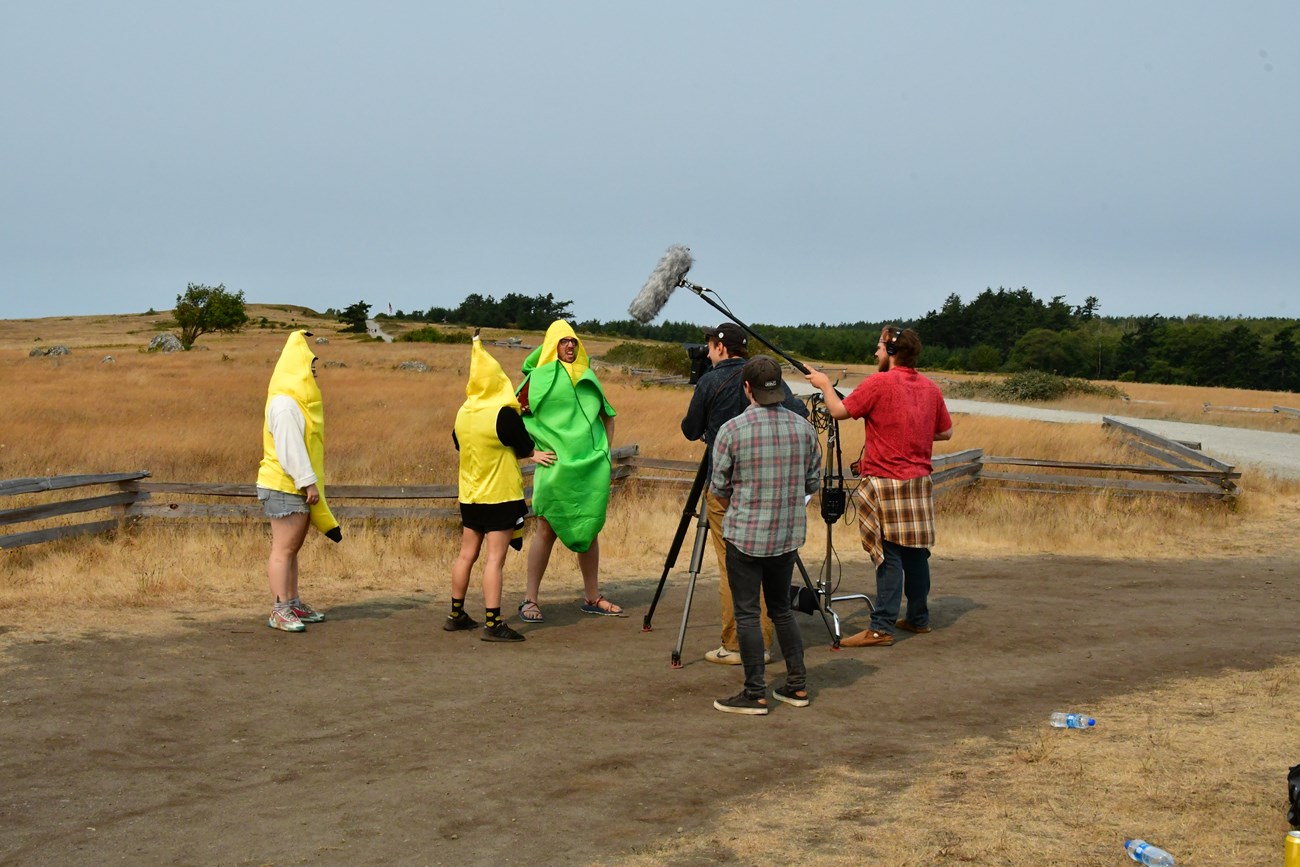 The Special Use Permit (SUP) authorizes activities that benefit an individual, group or organization, rather than the public at large; and that require written authorization and management control in order to protect park resources and the public interest.
A SUP is required for any organized activity or event involving more than 12 people. Maximum group size is dependant on the activity and specific site capacities. This limit is based on limited parking and facilities, potential conflict with other visitor activities, and impacts to natural and cultural resources.
Types of permitted activities include:
Weddings
Picnics
Scattering of ashes
First Amendment activities
Commercial Photography
APPLICATION FOR SPECIAL USE PERMIT (Long Form Photography)

APPLICATION FOR SPECIAL USE PERMIT (Short Form NOT Photography)

Specific information for horse riders

Commercial Filming

Making a film on park sites can disturb park resources and impede visitor access. Therefore, filmmakers need to apply for a Special Use Permit when they want to produce a movie in our park.

Still photographers require a permit only when:

the activity takes place at location(s) where or when members of the public are generally not allowed; or
the activity uses model(s), sets(s), or prop(s) that are not a part of the location's natural or cultural resources or administrative facilities; or
a park would incur additional administrative costs to monitor the activity.
How do I apply for a permit?
Permit applications are available through each park's administrative office or website. Contact information for parks can be found on their websites; visit Find a Park to locate the park where you would like to photograph. You should submit a completed application along with the application fee to the park where you want to film or photograph as far in advance of your planned date as possible. In addition, you should request a meeting with park staff if your proposed activity is unusual or complex. Early consultation with park staff will help them process the submitted application in a timely manner.

What fees will I have to pay?
The National Park Service will collect a cost recovery charge and a location fee for still photography permits. Cost recovery includes an application fee and any additional charges to cover the costs incurred by the National Park Service in processing your request and monitoring your permit. This amount will vary depending on the park and the size and complexity of your permit. The application fee must be submitted with your application.

In addition, the National Park Service has been directed by Congress to collect a fee to provide a fair return to the United States for the use of park lands. The National Park Service uses the following still photography fee schedule:

1–10 people - $50/day
11–30 people - $150/day
Over 30 people - $250/day

Are there other permit requirements?
You may be required to obtain liability insurance naming the United States as additionally insured in an amount commensurate with the risk posed to park resources by your proposed activity. You may also be asked to post a bond to ensure the payment of all charges and fees and the restoration of the area if necessary.

What about photography workshops?
If you are planning a photography workshop, you may need a commercial use authorization. See the commercial use authorization page for more information.
Applications for Special Use Permits should be received by the park no less than 90 days prior to your proposed activity date. The only exception to this is for First Amendment activities; please allow two days for these permits if possible
There is no application fee for permits for non-commercial activities.
Contact:
Elexis Fredy, Superintendant
(360) 378-2240, ext. 2223, FAX: (360) 378-2615. elexis_fredy@nps.gov
Last updated: April 21, 2023